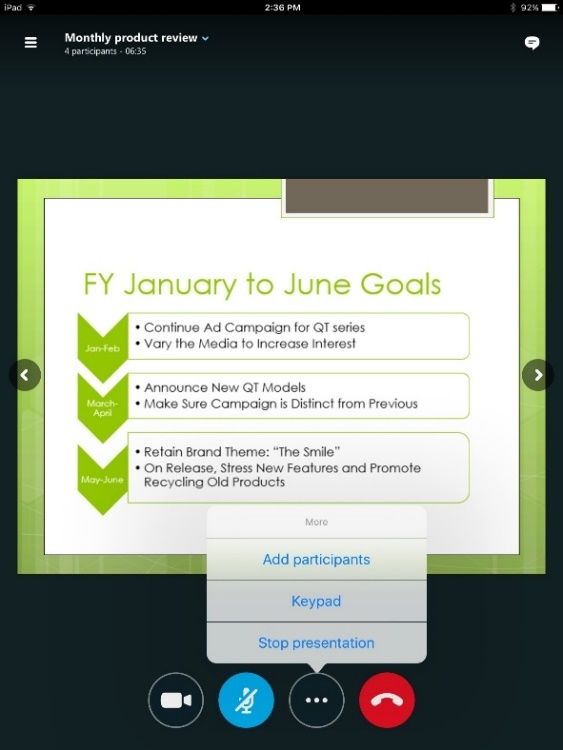 Microsoft today announced new features in Skype for Business apps for iOS and Android. The new improvements include the ability to present PowerPoint files in a meeting, and a faster, more reliable content sharing approach.
You can now present content right from Android or iOS device. You can just select the ppt file from your favorite cloud drive and start presenting to your contacts right from your phone. On Android, you can also share a file stored on the device itself. With swipe gestures, you can easily transition between different slides. Once shared, the PowerPoint file also becomes available in the meeting's content bin for other participants to download or present.
Microsoft is also improving the content viewing experience with Skype for Business on mobile devices by using Video-based Screen Sharing (VbSS) for content viewing on iOS and Android apps. The initial setup is much faster, the experience more reliable, while also consuming network bandwidth efficiently. It provides a seamless viewing experience, especially if you are sharing animated content such as CAD models.
You can download the latest update from the respective app stores.