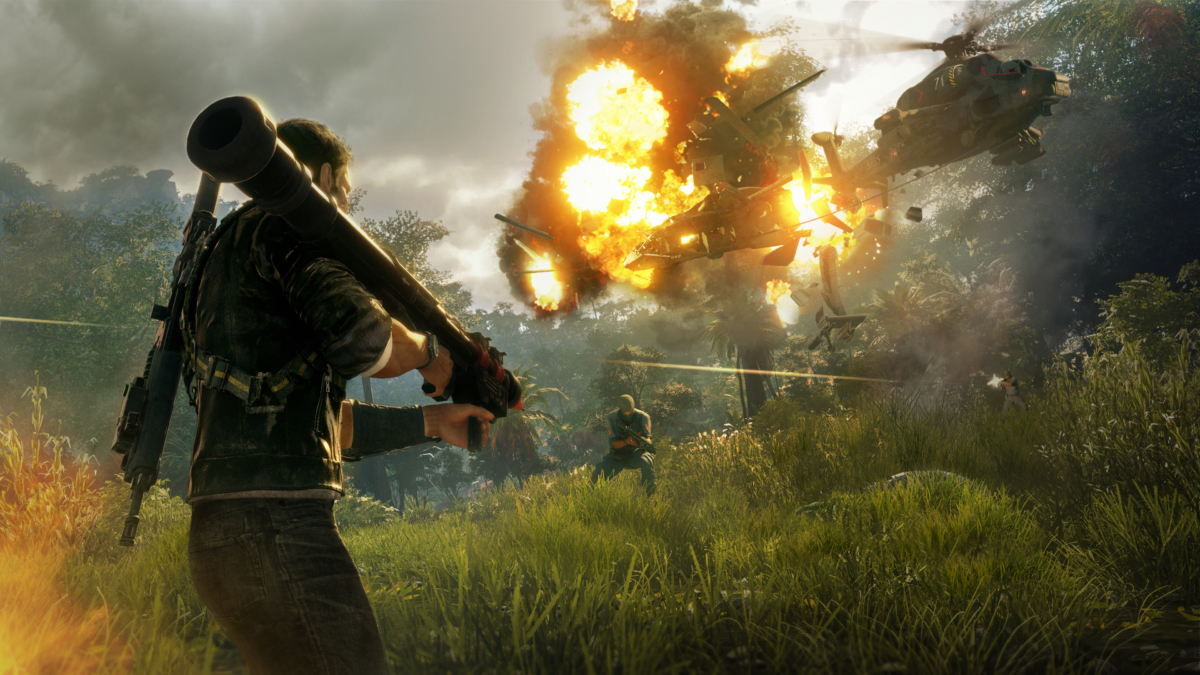 Earlier today Microsoft held its E3 press conference where the company announced a bunch of new games for both Xbox and PCs. The company showcased 50 games and 18 exclusive titles which included the new Just Cause 4.
Just Cause 4 will be the latest installment to the Just Cause franchise and while we already knew it was coming (thanks to the Steam leak), Microsoft officially showcased the game today. Just Cause 4 improves upon some of the key aspects of the previous games and has better graphics and gameplay. The Just Cause 4 trailer got a loud cheer from the crowd as we saw a return of gadgets such as the grappling hook (said to be "fully customizable"), wingsuit, and parachutes.
The game has a new Apex engine which pushes the limits of physics simulations. It adds dynamic weather including storms, tornados, lighting, etc. Just Cause 4 also brings changes to grapple hook and is now customizable.
These grapple hook upgrades open a whole host of unique, varied, and creative stunts. You can customize all parameters of the grapple hook, as you can now wield so many more tethers compared to Just Cause 3. Boosters and retractors are back to complement the new airlifter function, enabling you to run wild with imaginative, heart-stopping stunts.
Lastly, the black hand has been upgraded and is more advanced than before.
Although we've upgraded Rico's arsenal, The Black Hand are more advanced than ever before. You'll encounter various enemies that will force you to alter your gameplay tactics. Ghost units use optical camouflage to become invisible, machine gunners use explosive resistant shields that will fold out from their weapon, and Titans will use a railgun that can knock Rico from the sky. The leader of The Black Hand is Gabriela Morales, Rico's deadliest adversary yet.
Just Cause 4 releases on December 4, 2018. Square Enix will showcase the game on Monday, June 11 at 10 AM PT / 1 PM ET / 6 PM BST (3 AM AET on June 12). Also, starting June 12, Square Enix will present the Just Cause 4 E3 Blowout live from the Los Angeles Convention Center.
Via: Xbox