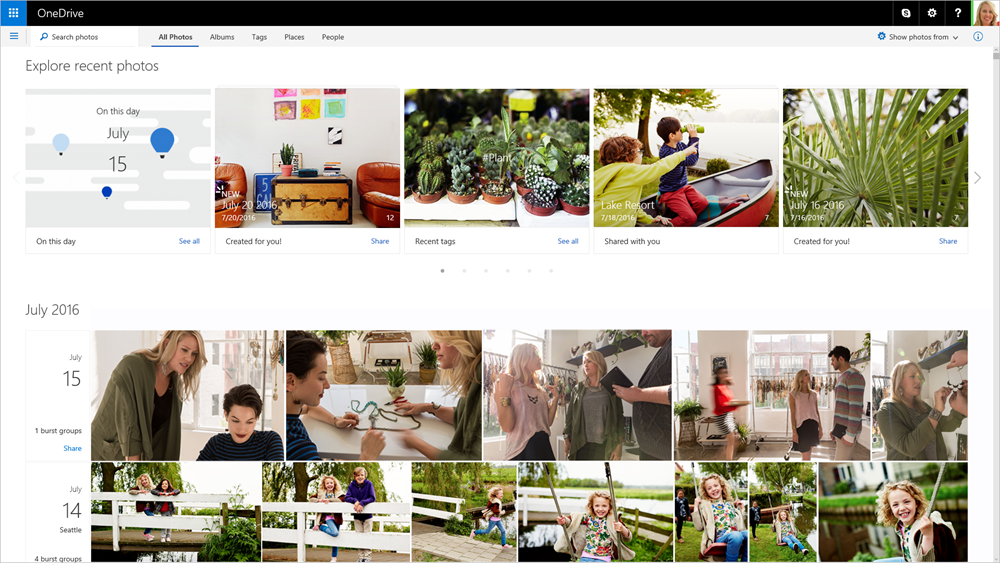 Microsoft has announced a number of features coming to the OneDrive photos experience today. The company is adding some nice features to improve the Photos experience in OneDrive, including improved search. OneDrive will now let you search using emojis, or a specific location, which is pretty useful. However, OneDrive's search feature for photos still isn't as powerful as Google Photos' intelligent search which is pretty disappointing. Alongside improved search, Microsoft is also announcing some improvements for the Automatic Albums feature for OneDrive. With the upcoming update, OneDrive will be able to detect whenever you take photos in a period of time in a particular location, and then put all of those photos into an automatically generated album.

In addition to improved Automatic Albums, there is also an improved UI for folders with a lot of photos — similar to the Microsoft Photos app on Windows 10. This UI will have larger thumbnails, and hero images to give your photos folder a better look. There's also a neat little new "On this day" feature coming, which will basically show photos that you took on the previous year for a specific day in the All Photos page. Lastly, for Pokemon fans, there's a new Poké detector feature which will let you easily find all the Pokemon Go screenshots you have stored on your OneDrive.
All of these new features are rolling out starting today, and they will be available on OneDrive's mobile apps, as well as the Windows 10 app. If you are an OneDrive user, what do you think of the improved photos experience in OneDrive? Let us know in the comment section below.