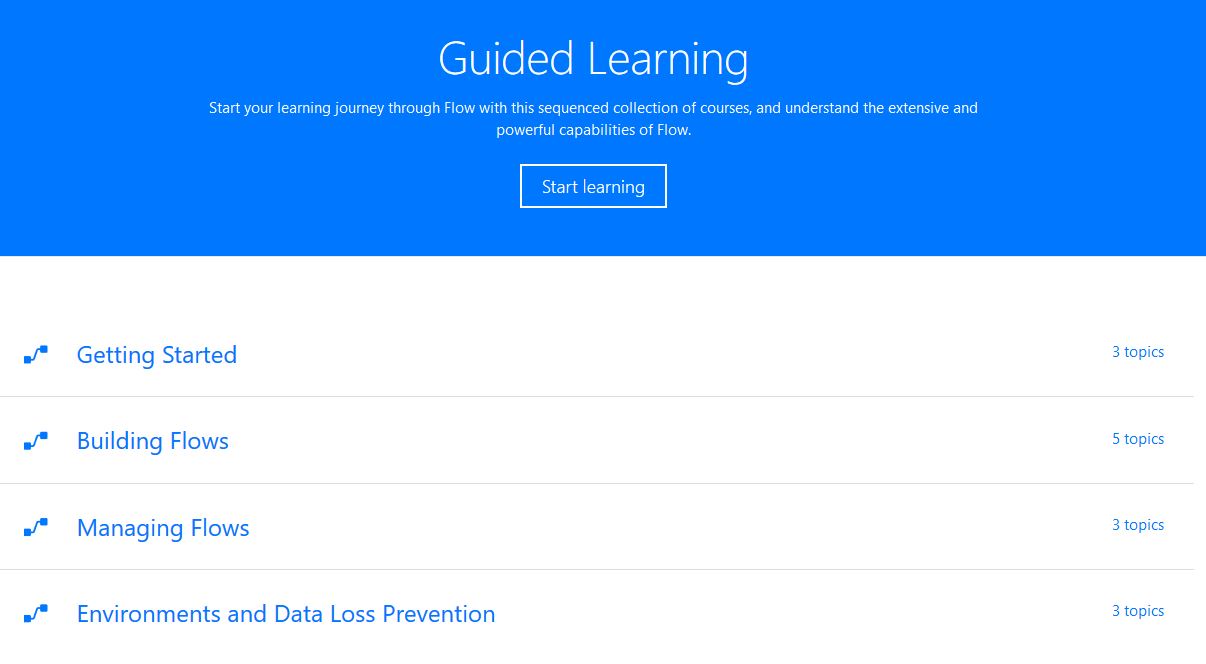 Microsoft today annouced Guided Learning, a new way to learn Microsoft Flow through a sequenced collection of courses that will help you understand the extensive and powerful capabilities of Flow. It is divided into four sections:
You can try it out here. In addition, Microsoft is also announcing support for two new premium services.
Freshdesk – Freshdesk is a cloud-based customer support solution that will help you streamline your customer service and make sure your customers receive the support they deserve! The Freshdesk connector is intended for Freshdesk agents to manage tickets and contacts.
GoToMeeting – GoToMeeting is an online meeting tool. You can schedule your own meetings or watch for the ones you are invited to.
Learn more about this here.