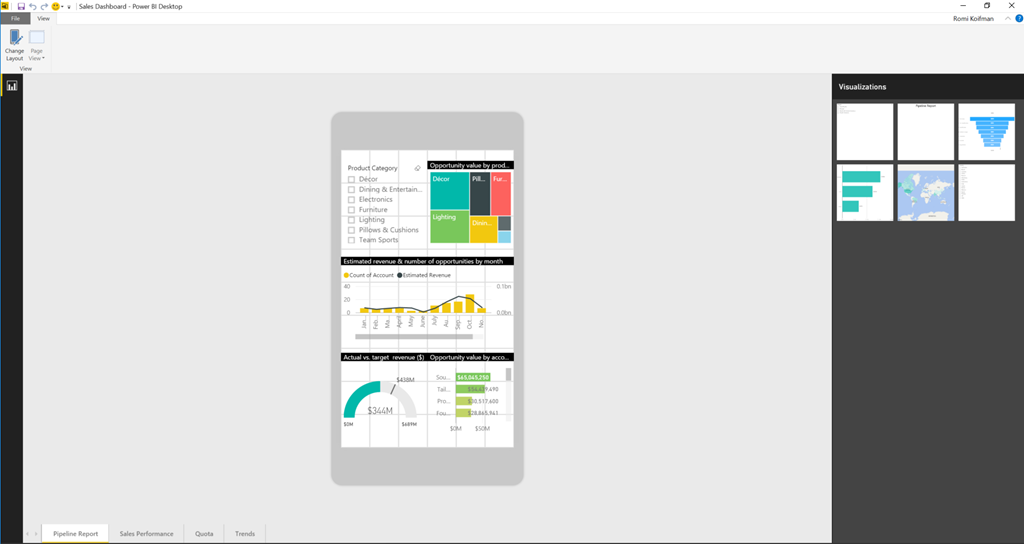 Microsoft today announced the general availability of Power BI reports optimized for phones. With Phone reports you can specifically tailor a portrait view of your existing report on Power BI Desktop for mobile viewers. With this update, everyone can create report views optimized for phones, to enhance the experience of viewing Power BI reports on phones.
Power BI phone reports use a concept called "virtual pixels" to ensure an optimized experience across various devices, screen sizes, and form factors.

When creating a phone report, visuals are aligned to a grid. In the grid, some aspects such as square size are relative to the size of the screen, and other aspects such as side spacing are constant. This allows the grid to scale correctly across different screen sizes.
Based on the feedback from the preview period, Power BI team has added many improvements to both authoring and exploring phone reports. Read about the new capabilities and improvements included in this release here.