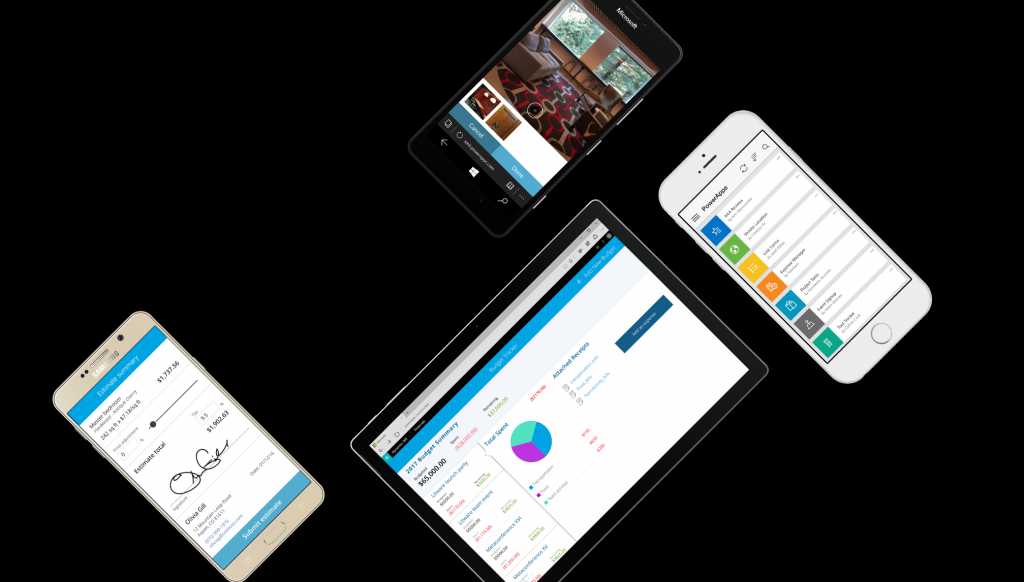 Microsoft first announced the public preview of PowerApps back in April this year. Since the launch, over 124,000 users from 46,000 organizations in 143 countries have created web and mobile apps using PowerApps. Microsoft today announced the general availability of PowerApps and it is available across 6 regions and in 42 languages, with the 99.9% SLA. Along with the general availability announcement, Microsoft is announcing the following new features,
You can create an app right from the command bar of a SharePoint Online custom list. That app then appears as a custom view of your SharePoint Online list, and users can access it both from the web as well as from the SharePoint Mobile app.
Common Data Service is also now ready for global production use. Common Data Service is included as part of PowerApps plans and is the unifying backbone for your business data across PowerApps, Microsoft Flow, and pro-development tools.
Users will find and run the apps you publish with PowerApps at home.dynamics.com. When you share apps with a user or a security group, they won't automatically be added to the user's app list anymore.
The PowerApps Admin Center enables admins to create and manage environments, manage permissions that determine who can create apps and flows, manage user roles and permissions for data access, and set up data policies to help prevent loss of business data.
On-premises data gateway is now generally available for use in PowerApps and Microsoft Flow.
PowerApps preview app for Windows 10 Mobile coming soon. PowerApps for Windows 10 Mobile will be available in the Store as a preview later this week.
Read more about PowerApps GA announcement here.