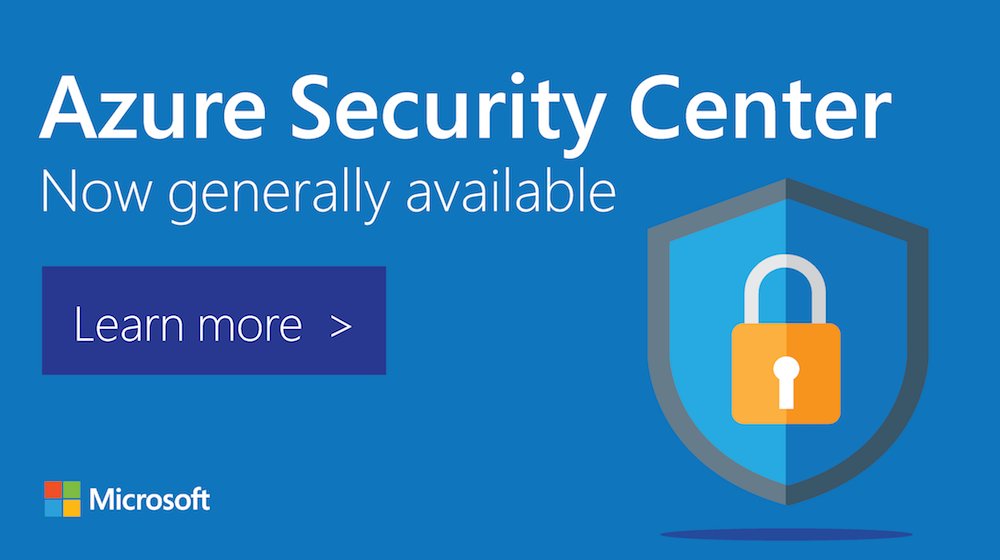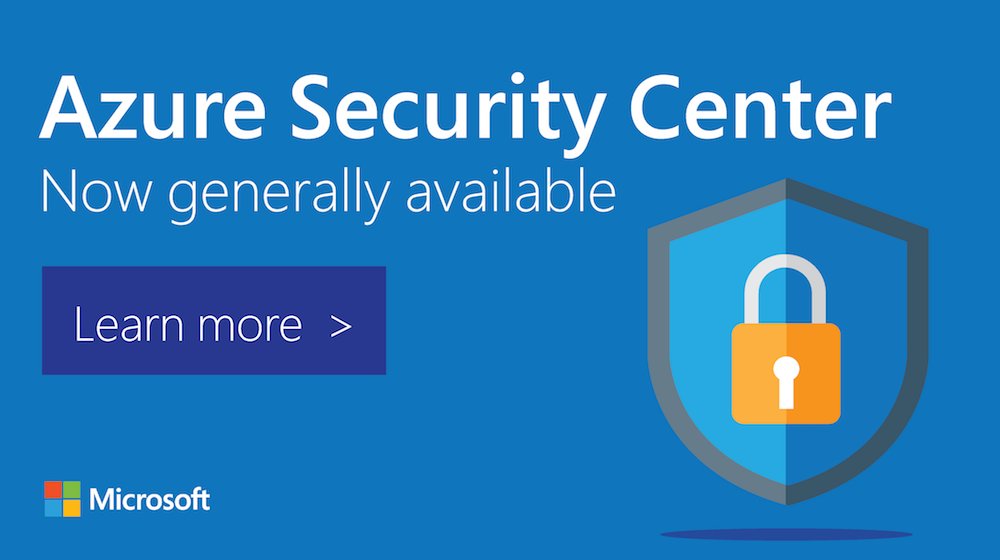 Azure Security Center allows you to prevent, detect and respond to threats with increased visibility and control over the security of all your Azure resources. Microsoft today announced the general availability of Azure Security Center. Since its preview, Azure Security Center provided customers more than 500,000 recommendations to improve the security health of their resources. It used advanced analytics, including machine learning, and Microsoft's vast global threat intelligence, to detect more than 140,000 threats per month – providing actionable alerts and dramatically reducing detection and response times.
New features:
Log integration. A new connector for Azure streamlines the process of getting security data, including Azure Security Center alerts, into security information and event management solutions, such as HP ArcSight, IBM Qradar, Splunk, and others.
Support for more Azure resource types. Security Center can now more extensively monitor the security of RedHat and many more Linux distros, including system update status, OS configurations, and disk encryption. It can also monitor security health for Cloud Services (Web and Worker Roles) and recommend outdated OS instances be updated.
Email notifications. Respond to threats more quickly with email notification when a new high severity security alert is detected.
New detections. Security Center now has improved ability to detect lateral movement, outgoing attacks, and malicious scripts, and researchers are constantly adding new capabilities.
Security incidents. By using analytics to connect the dots between distinct security alerts, Security Center can now provide a single view of an attack campaign and all of the related alerts so you can quickly understand what actions the attacker took and what resources were impacted.
REST APIs. For customers who want to integrate with their existing change management or security operations systems, we published REST API documentation.
Integrated vulnerability assessment. In the coming weeks, customers will be able to deploy vulnerability assessment solutions from partners like Qualys in just a few clicks.
Read about it Azure Security Center detail here.