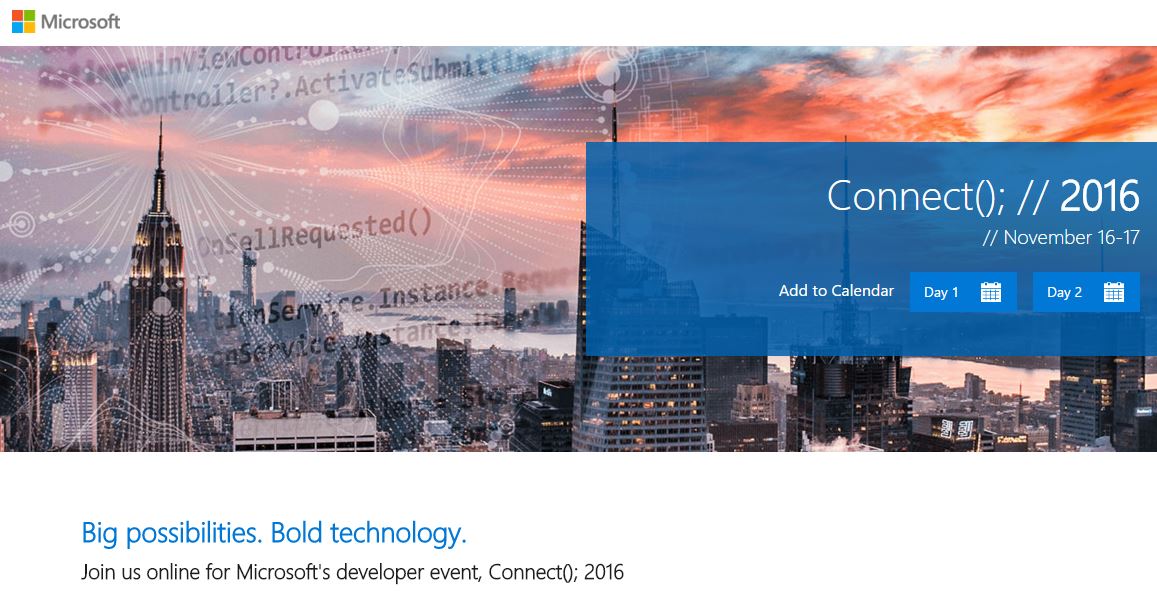 Microsoft today announced that its premier fall event for developers, Connect (); is back this year and it will be streamed online. The live broadcast starts November 16th at 8:30am ET, and continues with interactive Q&A and immersive on-demand content through November 17th. Microsoft Executive Vice President Scott Guthrie and Principal Program Manager Scott Hanselman will be sharing the latest features from Visual Studio, .NET, Xamarin, Azure, SQL, Windows, Office and more.
Developers will have the opportunity to engage in live, interactive Q&A sessions with Microsoft's engineering teams, customers, and partners.
Al Hilwa, IDC recently said, "Microsoft's Connect(); developer event has grown into a significant milestone for developers building modern apps for cloud, mobile and DevOps deployment scenarios, in the process helping drive positive business impact at their companies."
Find more details about this event here.