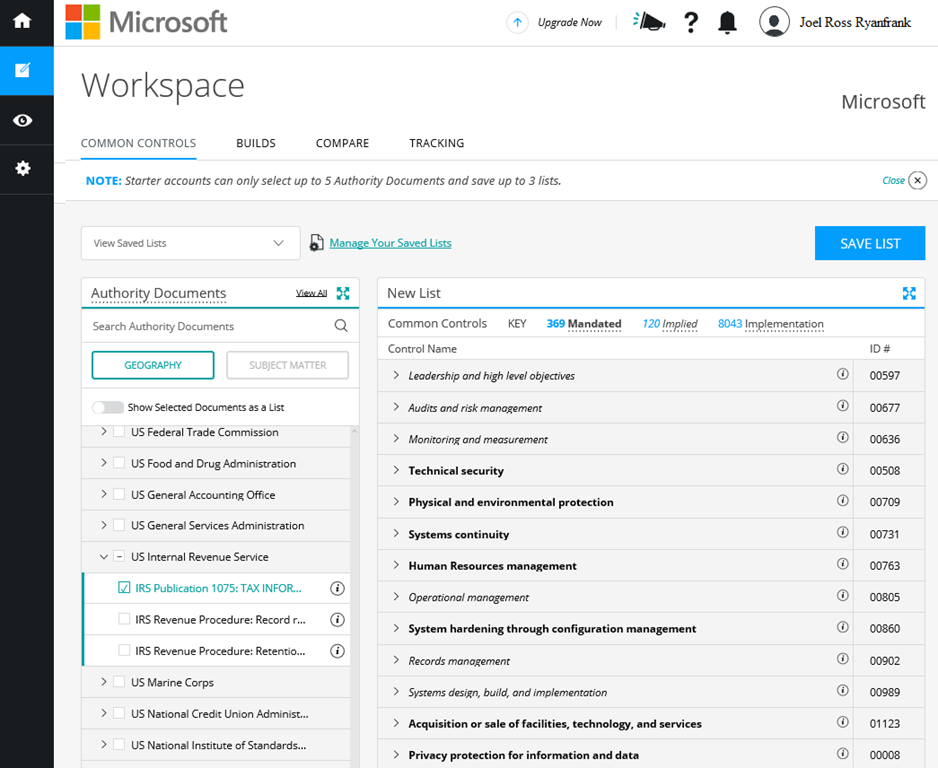 Microsoft today announced a compliance tool newly available through the Microsoft Trust Center for Azure. The Microsoft Common Controls Hub is powered by Unified Compliance Framework(UCF). It allows customers to compare control frameworks across a number of compliance mandates and privacy regimes including ISO 27001, SOC 1 and 2, PCI, FedRAMP, EU Model Clauses, hundreds of geographic-specific requirements, and many others.
The UCF provides a library of more than 200,000 individual compliance mandates from more than 800 laws and standards; the Microsoft Common Controls Hub is a subset of these. It provides a frequently updated list of many of the major compliance frameworks that Microsoft complies with, including the EU Model Clauses, Payment Card Industry Data Security Standards (PCI DSS), US Federal Risk and Authorization Management Program (FedRAMP), US Health Insurance Portability and Accountability Act (HIPAA), ISO/IEC 27001, and SOC 1 and 2 reports.
When you sign up for a free starter account, you can use this list to research control objectives and guidance across these frameworks, explore the control requirements of a specific framework, and use the Hub to compare your own compliance mandates with Microsoft attestations or any other document in the UCF library.
Find more details about it here.