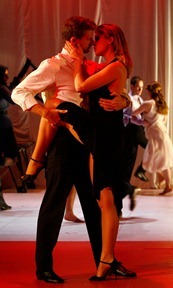 It has not shown up yet on their English pages, but on their Spanish Windows Phone Update page Microsoft have now acknowledged Build Update 7.10.8773.98, better known as MCR3, as a real, seperate update which brings the following improvements:
Update 7.10.8773.98

Posts. Add new messaging features to your phone. Now you can attach multiple images, videos, audio notes and tones to text messages.

SIM card. Add functions related to the SIM card contacts. Now you can export contacts from phone to SIM card and import selected contacts from the SIM card to phone.

Other improvements in quality. includes many other enhancements for Windows Phone.
Interestingly they note: "This update is not available in all markets or for all languages."
There is a strong rumour that a coordinated roll-out of Windows Phone Tango will take place soon, much like Mango did last year, with the OS update having entered and completed testing on a number of carriers.