Microsoft has announced the results of their last quarter ending Q4 2014.
Of relevance to Windows Phone fans is that Phone Hardware revenue of $2.3 billion, with 10.5 million Lumia units sold driven by growth in affordable smartphones.
The number is up from 9.3 million in Q3 2014 and 8.2 million in Q4 20133. Revenue is however down from $2.6 billion, due to the loss of around $650 million in licensing revenue from Nokia after the acquisition.
This would be the first time more than 10 million Windows Phones had been sold in a quarter, the IDC notes 20 quarters after the launch of the OS. Android did the same in 7 quarters, and iOS in 14.
Microsoft also sold 39.7 million non-Lumia phones, down from previous years as the world transition to smartphones.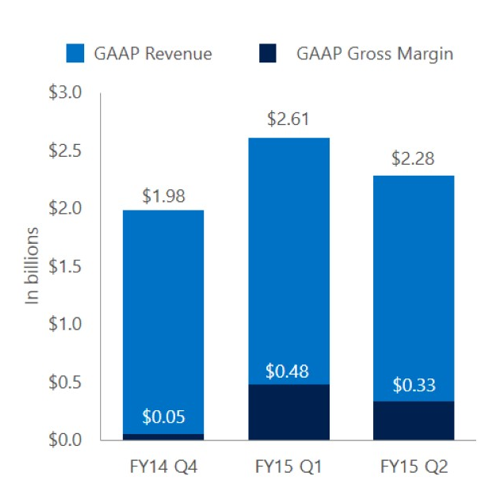 The gross phone hardware margin was 14%, down from previous years, due to the device mix tending towards lower margin handsets.
"Microsoft is continuing to transform, executing against our strategic priorities and extending our cloud leadership," said Satya Nadella, chief executive officer of Microsoft.  "We are taking bold steps forward across our business, and specifically with Windows 10, to deliver new experiences, new categories, and new opportunities to our customers."