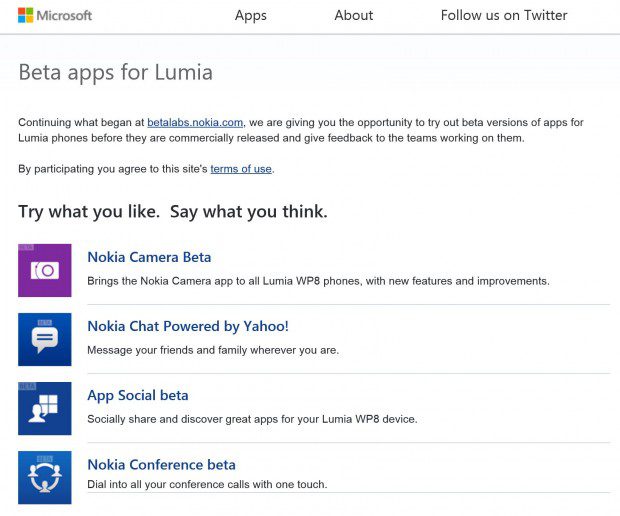 Microsoft today announced that the Nokia Beta Labs site that is now available at http://betalabs.nokia.com will be discontinued on September 5, 2014. Also the content hosted at the Nokia Beta Labs site will no longer be available after the site is discontinued. Microsoft is moving the projects to the new UserVoice website which will start hosting all new beta trials for Lumia apps from now on.
That site will be the new home for beta trials for Lumia apps.  There you will find info about ongoing trials, instructions to install beta apps, and notes about app features and known issues.  And for each beta app there is a feedback forum where you can give feedback about the apps, vote on others' feedback, and interact with the teams developing the apps.

Trialing beta apps with our most passionate lead users remains a key phase of our product development and helps us to build better products.  By switching to a new site built on the UserVoice service we focus on what's most important – gathering feedback and interacting with people testing our apps – while at the same time simplify the end-to-end experience of participating in beta trials.
Check out the new website at https://lumiabetaapps.uservoice.com/.