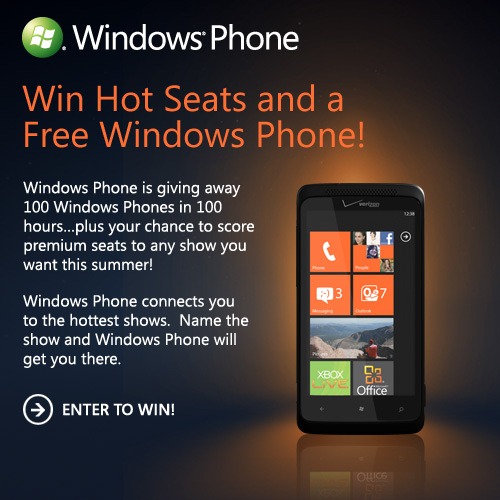 Microsoft and Ryan Seacrest Productions are giving away 100 Windows Phones in 100 hours to US residents, plus your chance to win premium seats to any show you want this summer.
Users simply need to Like Ryan Seacrest's page here to enter.
This may possibly be the easiest contest to enter ever, so give it a try here.