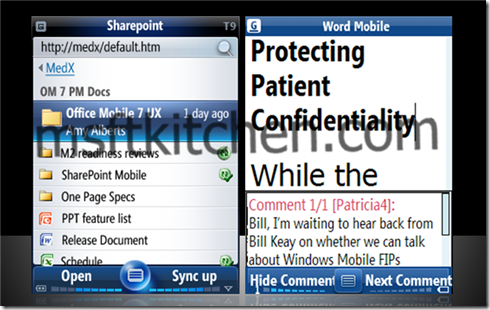 Stephen Chapman has been doing his usual digging into all things Microsoft, and has collated a treasure trove of information on Office 15, the next version of Microsoft Office, intended according to his investigation to be released in 2013.
Of note is that on this occasion Office Mobile is also included in the work, and seems to be assigned to the Office team rather than the Windows Phone 7 team.
The information on Office Mobile 15 is mainly from job ads, and here is an example below.
Now is your chance to get in on the ground floor of the Office organization's newest team. The Office Mobile suite includes Communicator Mobile, Word, PowerPoint, Excel, OneNote, SharePoint, with more applications and capabilities being planned as part of the Office 15 product suite. This unique position involves technical challenges of working across multiple operating systems and devices as well as the chance to work with teams across the company and around the world. Our key focus going forward is designing and developing new end to end Mobile Office scenarios that greatly improve mobile meetings, productivity, and document management. All while taking advantage of the greater computing power, networking, memory, screen & touch, and GPS capabilities on next generation mobile computing platforms.
Interestingly Communicator Mobile, Microsoft's PABX/ Corporate VOIP solution, is currently not supported under Windows phone 7, but hopefully this is something Microsoft intends to sort out sooner rather than later.
Read the full article on Office 15 at MSFTKitchen here.