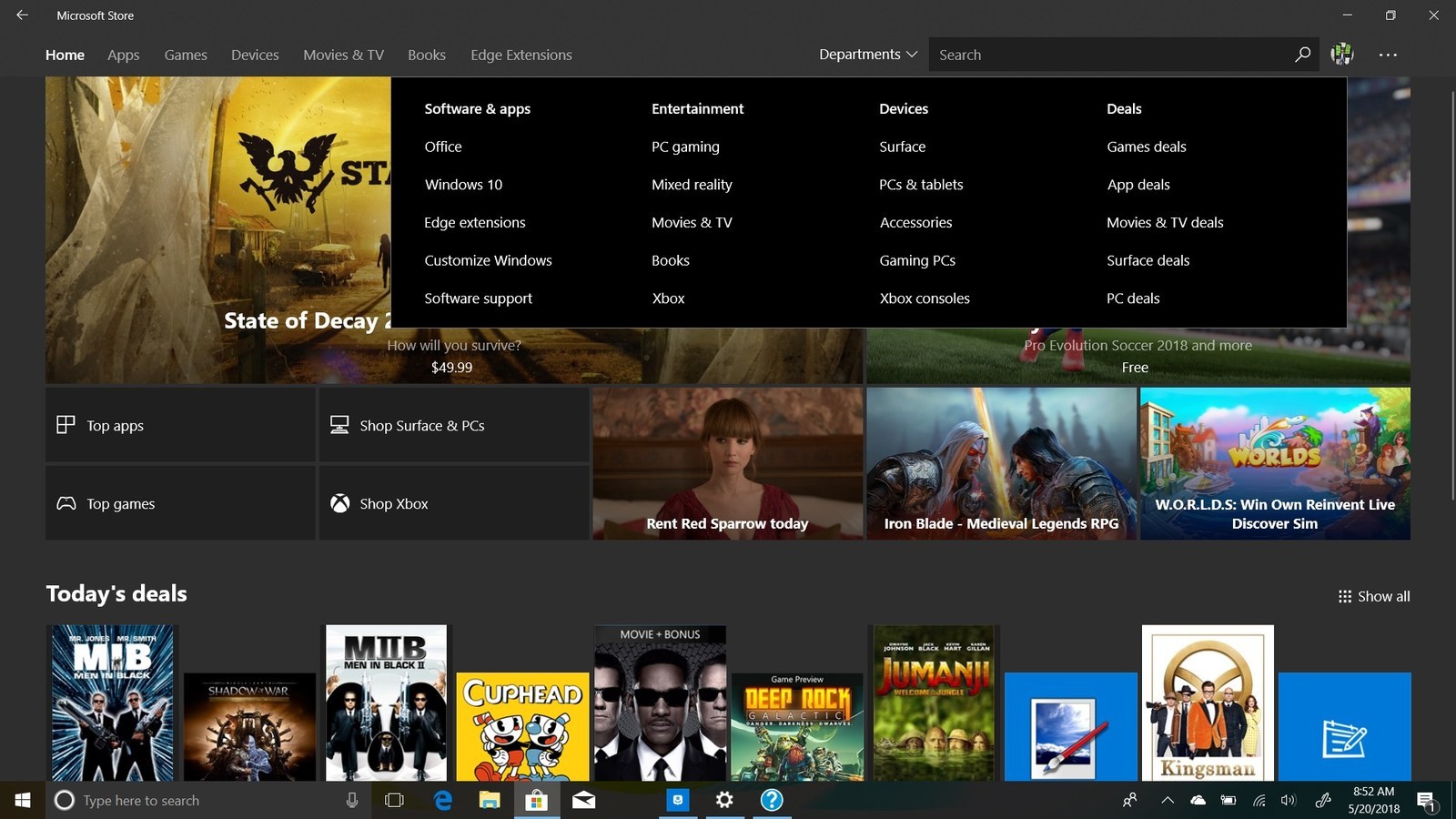 If you are in the USA you may have noticed a new "Departments" option in the top menu in the Microsoft Store app.
The app links to  Software & apps, Entertainment, Devices, and Deals with various sub-categories below that, and should make it easier to navigate to content in the otherwise confusing store.
The feature is currently only available if your device is set to US location, but a customized version specific to your location should become available to everyone eventually.
Screenshot via the WC.