The Nokia Lumia 630 comes with Nokia's Sensorcore technology, which allows the phone to keep track of accelerometer readings even when the phone is sleeping.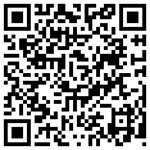 Microsoft today activated the Pedometer feature in their Bing Health and Fitness App, which on the Nokia Lumia 630 (and presumably later the Nokia Lumia 930) will allow users to keep track of their steps throughout the course of the day. The app will also display calories burnt and distance travelled. You can analyse your activity and even track your goal progress over a day, week or month.
Download the Bing Health and Fitness app in the Windows Phone Store here.