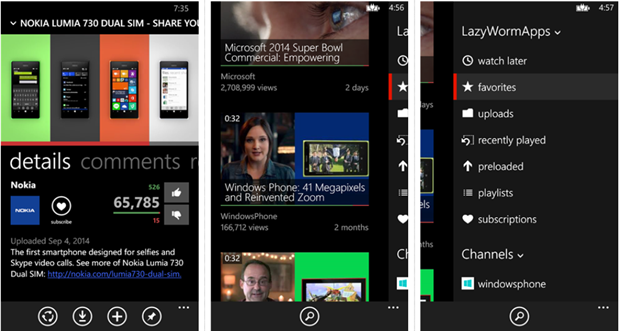 Popular YouTube client MetroTube just got updated to v4.5 in Windows Phone Store. This new update includes many new improvements and bug fixes. Main Live Tile now shows content from subscriptions when logged in, you can change the app theme manually, and more. Find the full change log below.
What's New:
– Fixed video playback problem
– Added ability to change app theme manually from the settings
– Improved design for channel images
– Improved river page design for displaying video thumbnails
– Added "delete all" button in search box
– Updated region list
– Main tile shows subscriptions when logged in
– Added ability to logout from within the river
– Fixed issue where subscribing to some channels produced an error
– Many more small bug fixes and enhancements
The update is available right now on the Windows Phone Store and you can download it from here.