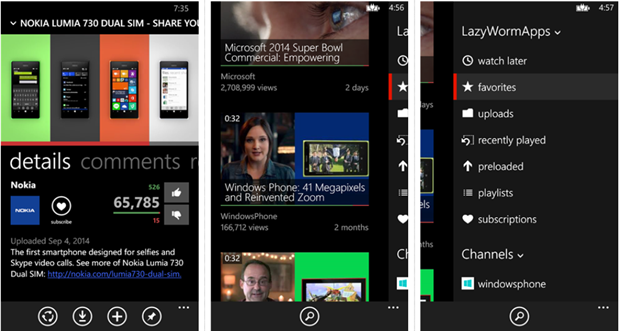 Metrotube YouTube client just got updated to v4.4 in Windows Phone Store. This update includes support for audio mode, continuous playback with support for playlists and more. Find the full change log below.
Change log:
– Audio mode and continuous playback now support playlists
– YouTube links in video descriptions (including those that are shortened to bitly links) now open in Metrotube when selected
– Long channel names no longer overlap up votes
– Fixed workarounds that allowed under 18 accounts to access age restricted videos
– Fixed error that didn't allow preloaded videos to be deleted when offline
– Tiles now change back to selected style upon opening the app after an update
– Other minor bug fixes and performance enhancements
The update is available right now on the Windows Phone Store and you can download it from here.