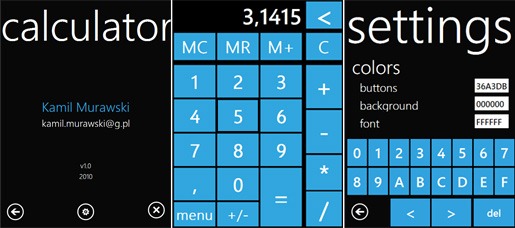 If you are one of many who love Microsoft's new user interface for Windows Mobile, you may like this simple calculator, coded by Kamil Murawski, that takes its inspiration from Windows Phone 7.
The small app is available for download for free from XDA-Developers.com, and is the product of Kamil's work at creating a full Windows Phone 7 skin for all of Windows Mobile.
Download the cab here.
Via PDA.pl.