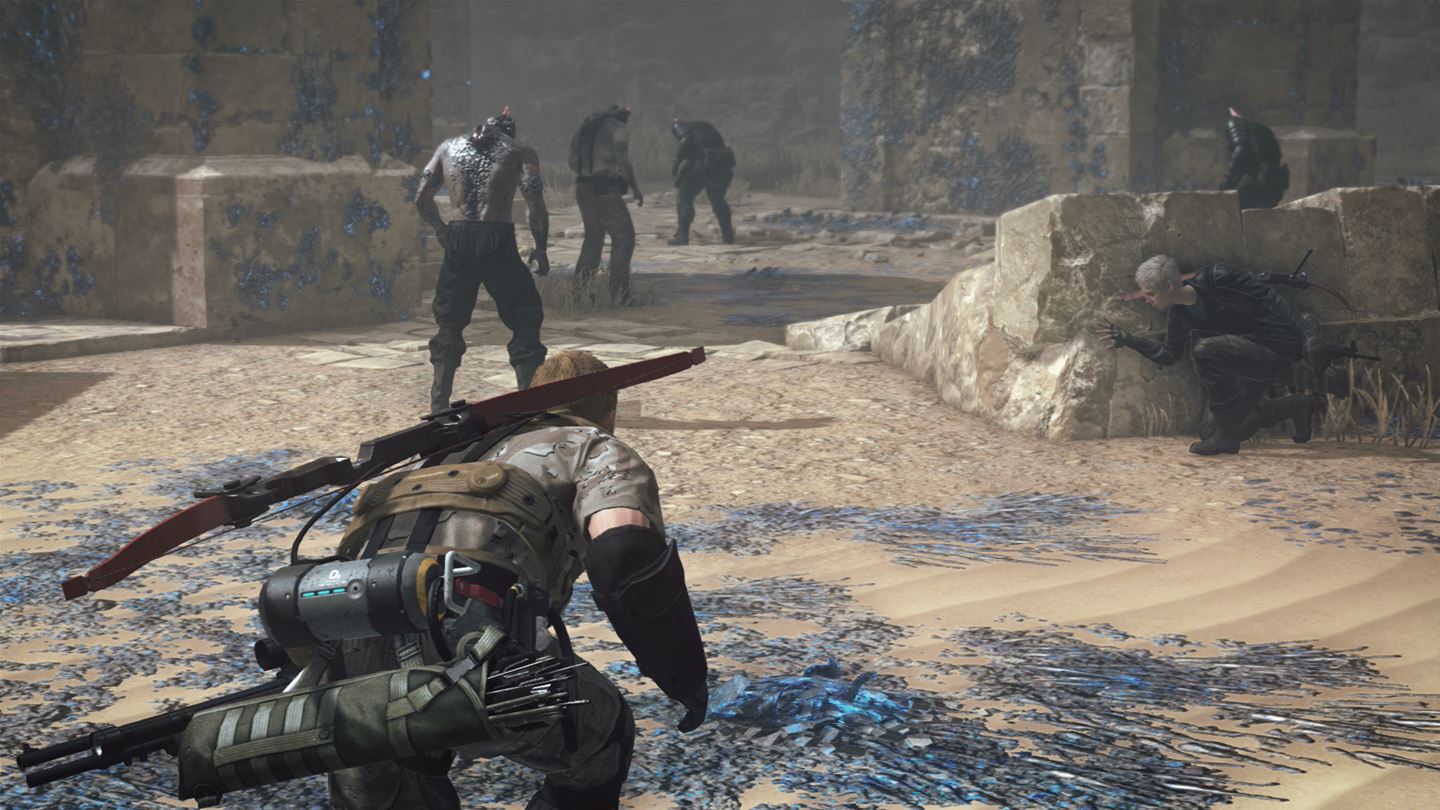 Metal Gear Survive is now available on Xbox One. This marks the first Metal Gear game to release after Kojima's departure from Konami a few years ago. It's certainly not a Metal Gear that fans wanted, but it's the one they're getting. Metal Gear Survive is a spin-off from Metal Gear Solid V that takes place in an alternate universe. Players are tasked with scavenging for resources and building fortified bases in order to survive enemy threats. Though it can be played solo, it requires a persistent online connection. Up to three other players can join your game to explore the world and complete missions with you.
You can purchase Metal Gear Survive from the Microsoft Store for $39.99. It appears that only a Standard Edition is currently available. It is Xbox One X enhanced with HDR support.
Let us know if you're playing Metal Gear Survive this week and what you think of it. I expect many Kojima fans and Metal Gear fans won't be thrilled with it.