Message Manager is free all in one app that allows you to create groups for SMS and email separately. The app also allows you to forward contact information via SMS or email. Create predefined messages and use it for SMS or email.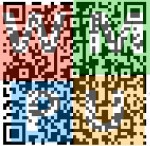 Features:
Helps you organize your email and message groups or your frequent contacts.
One touch buttons to initiate SMS, emails or phone calls to contacts or groups.
Predefined messages can be created and this could be send to groups or contacts.
Import contacts from address book to create groups.
Pictures can be used for groups and contacts.
App background can be changed.
Contact information can be forwarded via SMS or Email
The app can be downloaded for free from Marketplace here.