Mehdoh Twitter client got updated to v8.24 in the Windows Phone Store. This new update replaces the Aviary image editing suite with Nokia Imaging suite as the former is ending the support for Windows Phone devices. Also there is support for pull to refresh and other improvements. Find the full change log below.
Mehdoh 8.24: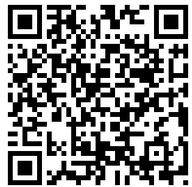 + Twitter – Replaced Aviary with Nokia Imaging
+ Twitter – Pull to refresh on some lists
+ Twitter – DMs are now grouped by sender
+ Twitter – Fix for retweeting a favourite
+ Twitter – Sharing images via Photo Hub now prompts which account to use if multiple accounts are set up
+ Twitter – Moved copy tweet to clipboard onto main menu for ease of use
+ Bug fixes
Download it here from Windows Phone Store for free.