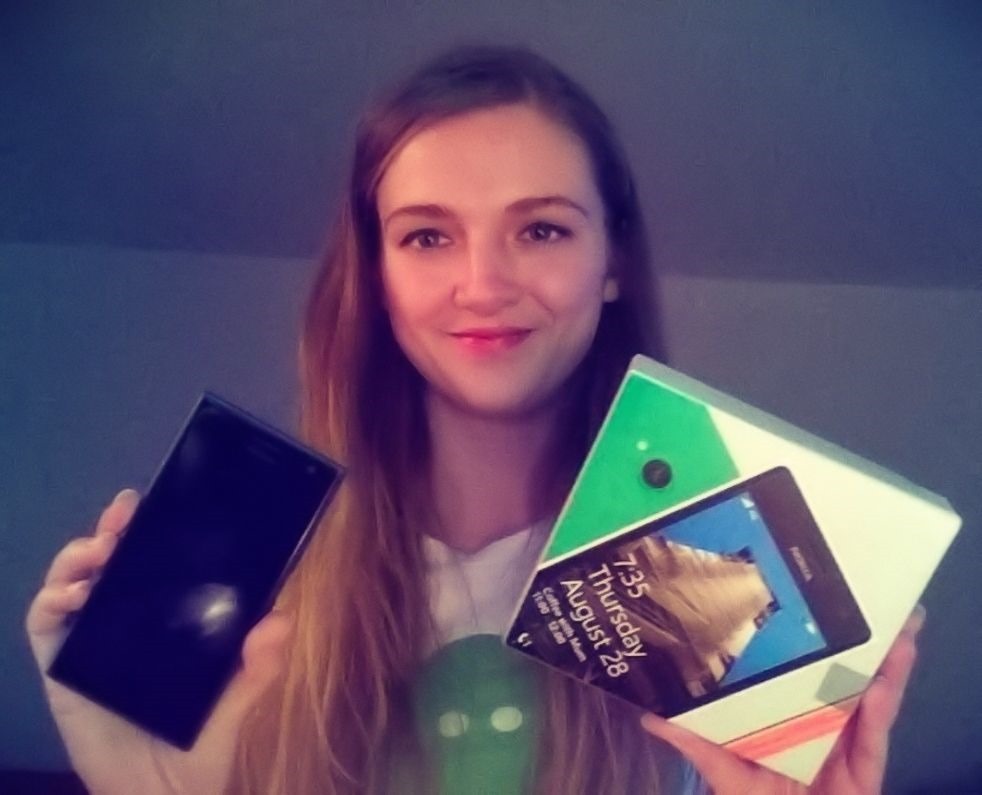 We love to keep our contests worldwide, and unfortunately this means sometimes it can take a little while for the prize to get to the winner.
This was the case for the winner of our last Nokia Lumia 735 give-away, Iva, who is based in Zagreb, Croatia.
She did however receive her Black Nokia Lumia 735 (her preference) a few days ago, and has sent us this picture showing off her winnings.
Iva, who is a law student, and who previously used a Nokia Lumia 720, writes:
After two days of using Nokia Lumia 735 I can say that this smartphone is the whole package.

Some call it a Selfie phone, 'cause of it's amazing wide-angle front camera, but calling it that does a disservice to it.

It's design, size, weight and screen are very pleasurable and user friendly.

Swiping through it's beautiful tiles is highly responsive and fast which makes navigating through it most enjoyable!

Also, there are some fresh surprised regarding the apps that came with it…

Nokia Lumia 735 is simply great. 🙂
We are in the process of giving away another Nokia Lumia 735 with that contest ending on Wednesday this week.
To win your own 735 simply tweet:
Win a Nokia Lumia 735 at WMPoweruser.com, my source for Windows Phone News:  http://mspoweruser.com/round-2-win-a-lumia-735-from-wmpoweruser-com/ #WMPULumia735Giveaway
Remember, we need at least 1000 entries before we can run the give-away and we are still somewhat short of it, so encourage your friends and family to enter also.  Multiple entries does not increase your chance of winning.
Thanks Iva for the picture, and we hope you continue to enjoy the device.