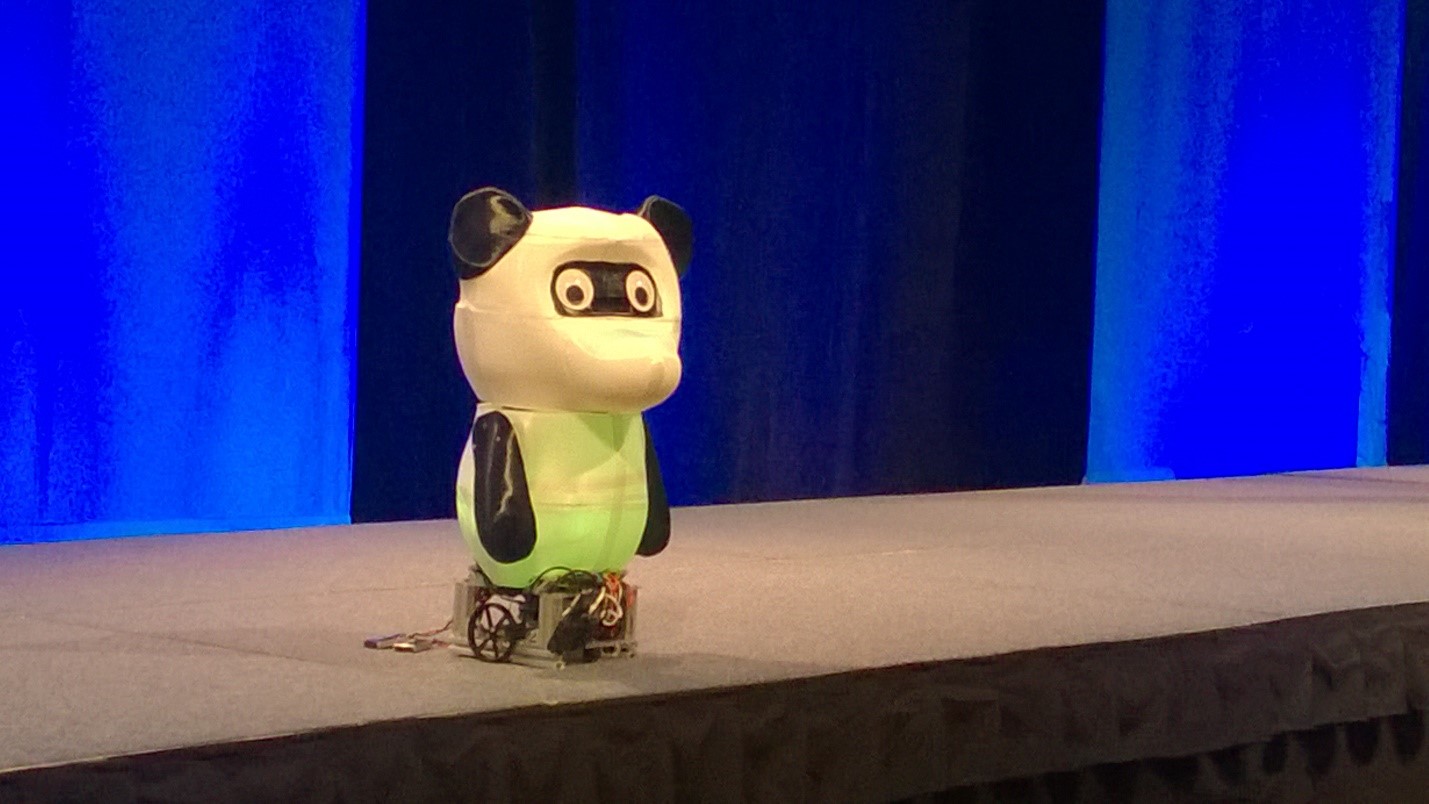 During Intel's Developer Forum, Intel's CEO announced a new innovator platform, Intel Joule, with support for Windows 10 IoT Core. The Windows 10 Anniversary Update includes huge improvements to performance, app support, the installation experience and more. Microsoft today revealed Bamboo, the first Windows 10 IoT Core and Intel Joule powered robot.
Bamboo is a companion robotic panda that connects to cloud-based Microsoft Azure and Cognitive Services, which provide sentiment analysis and translation, so you can speak to Bamboo in any language and she can translate into her native English and understand your mood via Twitter. Bamboo can move about and build an understanding of her environment with the compute platform and an Intel RealSense camera. Additionally, she is animated via the EZ-Robot EZ-B control system.
Read more about it from the source link below.