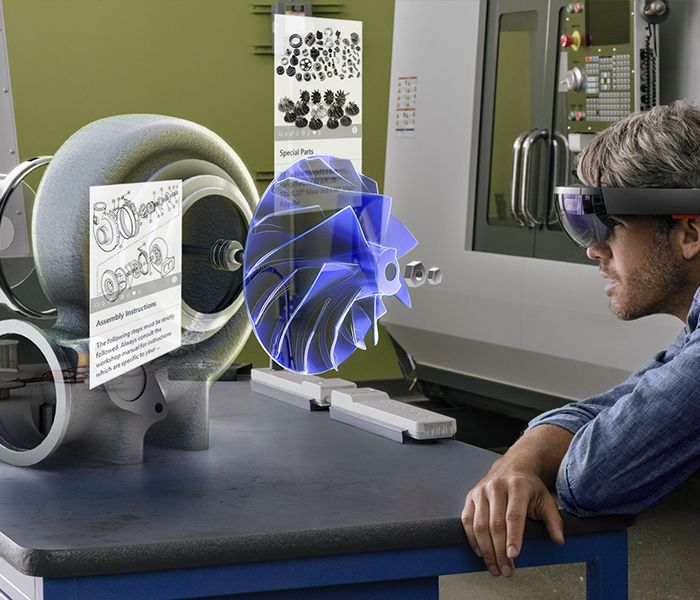 Information Management platform developer Meemin has brought their service to the HoloLens.
Their HoloLens system allows developers to annotate objects in the real and virtual world. Using Meemim, information can be linked to specific objects – both physical and virtual. This simplifies accessing relevant information in the most natural way – for example each vehicle in a fleet of vehicles could have their service maintenance record or special notes displayed besides them when you glance at the vehicle through HoloLens. Or be able to see assembly instructions and special parts notes when studying a holographic object on the shop floor.
"Our goal is to provide a platform that simplifies HoloLens adoption," says Alec Pestov, the CEO of Meemim. "We want to give organizations a way of displaying information in mixed reality without programming help. We also want to give developers a platform that they can incorporate in their solutions – much like ThyssenKrupp did with Skype – thus reducing cost to their customers."
Since the Meemim platform can interface with other tools, such as EPR and CRM, companies can take advantage of displaying automatically updated information in HoloLens without any development effort. Meemim is built for integrations and has a robust API layer, making it a perfect candidate for embedding into other solutions. Meemim's consulting team can also help implement custom HoloLens-based solutions, reducing development cost by employing 3rd-party components and customizing their platform to fit unique needs and circumstances where applicable.
Read more about their innovative service at their website here.