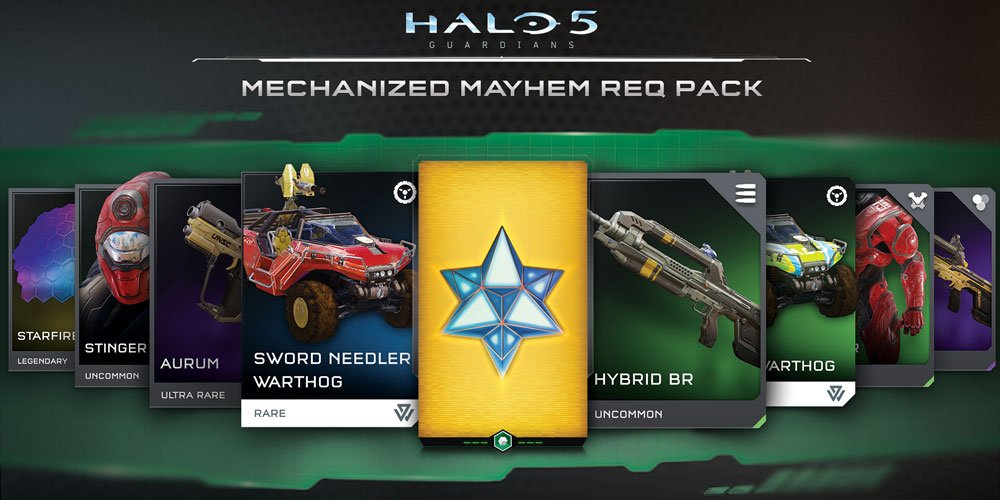 Halo 5: Guardians Mechanized Mayhem REQ Pack is now available for a limited time.
Game description:
Harness the power of vehicular combat to turn the tide of battle in Warzone and the upcoming Warzone Firefight! Available for a limited time only, each Mechanized Mayhem REQ Pack unlocks three Rare or better Permanent vehicle certifications, if available*, and eight additional vehicle consumables. Prepare to deploy with some heavy-metal motivation!
Limited number of Permanent REQs available; if all have been unlocked, additional Single-Use REQs will be included. Only customizations and boosts may be used in Arena mode.