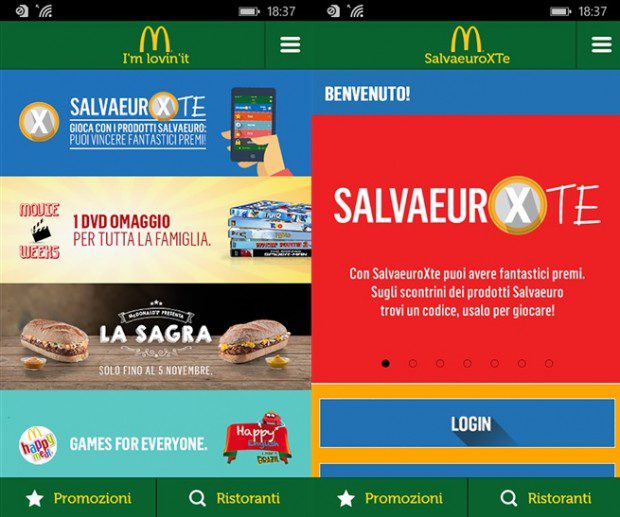 McDonald's Italy has just released the official SalvaEuroXTE app for Windows Phone owners.
This allows Windows Phone owners to take part in McDonald Italy's SalvaEuro contest, which delivers codes on receipts for purchases from the fastfood chain which, when entered into the app, will allow participants to play games on the phone, and also have a chance of winning great prizes, including an Xbox, Nokia Lumia handset and Spotify subscription.
The app will also let you find your local McDonald, see nutritional information and give feedback to McDonald.
Download it here from Windows Phone Store for free.
via: Plaffo