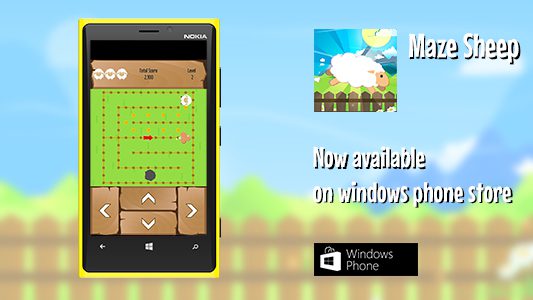 Get the bale of straw before the black sheep get it!

When you play Maze Lamb, you must use the arrow buttons on the screen to move your sheep as fast as possible. If your opponent gets there first, you will miss out on your meal. The faster you go, the more points you earn.
Use the red arrow symbol on the map to help maintain your sense of direction. When the map spins, try to shift your perspective so that you're "looking" in the same direction as the arrow.
Maze sheep is a very fun and challenging game
Features
Easy to learn controls.
More than 15 levels and more levels coming soon!
Support for low memory devices
Maze Sheep is completly free and you can download in the link below:
Download Diorama for Windows Phone, or just scan this code.