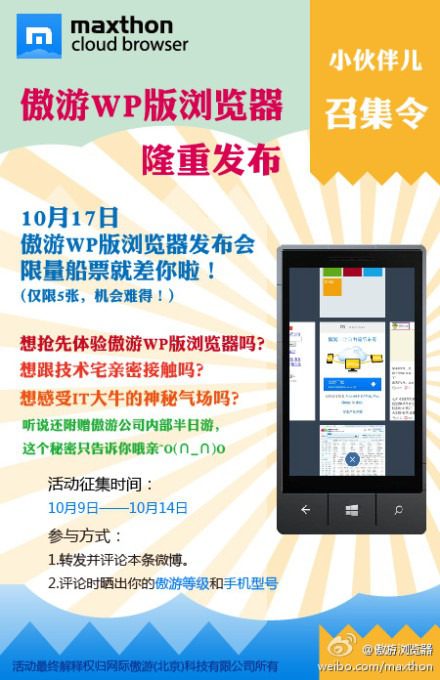 Great news for users of Maxthon, one of the most popular 3rd party browsers in the world.
The company has announced in their forums that a version of their cloud browser for Windows Phone is on the way,
On iOS and likely Windows Phone the app supports syncing of key settings, content and features to your own private cloud across multiple platforms and other devices.
It also includes unique gestures make it easy to open and switch between tabs for an easier-to-use experience. Other cool features include 'Reader Mode' – for easier-on-the-eye reading — and 'Undo', a one-click way to restore the last web page closed.
The browser it set to hit the market on the 17th October, and in the absence of these features from Internet Explorer or Google Chrome is sure to be a major hit with current Maxthon users, which include myself.
Read more at Maxthon's forums here.
Thanks Ciarán for the tip.