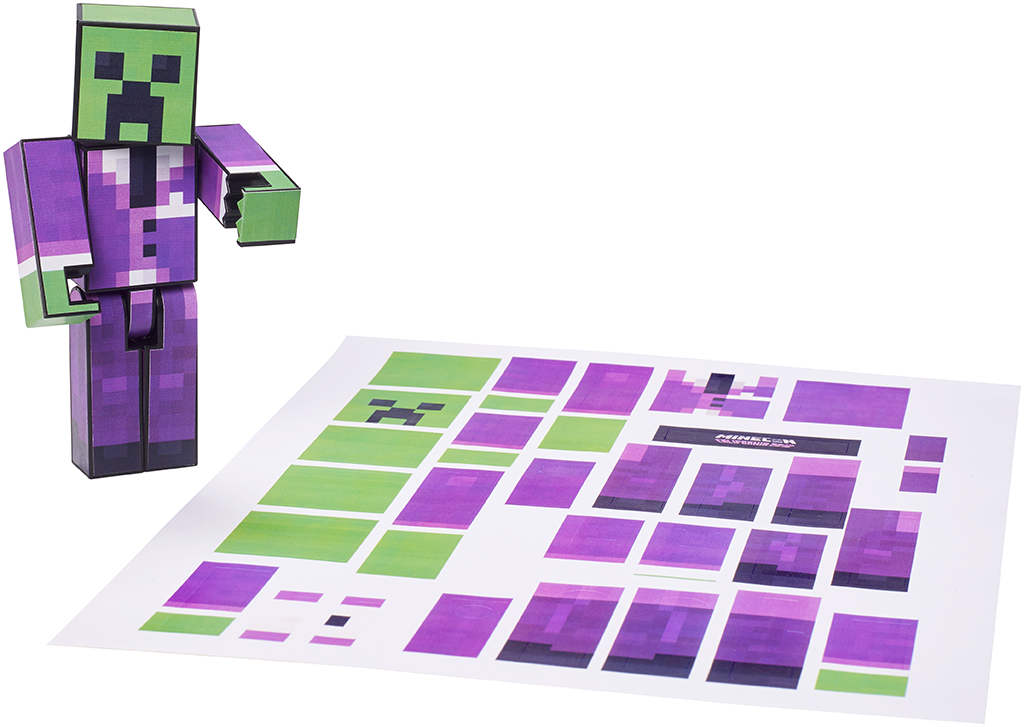 Mojang today announced that Mattel will be offering a skin-printing service at MINECON. With this service, you craft the look of your unique figure by using an actual skin from the game. Mattel creates and prints a custom label based on your in-game skin, and then you stick it onto the figure.Visit the Mattel booth at MINECON, purchase your Survival Mode Player One Figure ($15.00 + tax), print your label at the booth and you'll have your very own mini-minecrafter. You can also print a custom skin you've designed yourself.
Read about it below,
Mattel have teamed up with 57digital, who make the Mojang-approved Skin Studio, a powerful and slick skin editing tool for your phone. Just work up a design in the app, and Mattel will sort out the rest when you hit the front of the queue at MINECON. If you're more of a pen and paper sort, you can also design a skin with 57digital's Skin Scanner – print out a skin template, colour in the squares as you please and the app will scan it in and turn it into pixels.
Are you attending this year's MINECON? Let us know your expectations in the comments sections below.