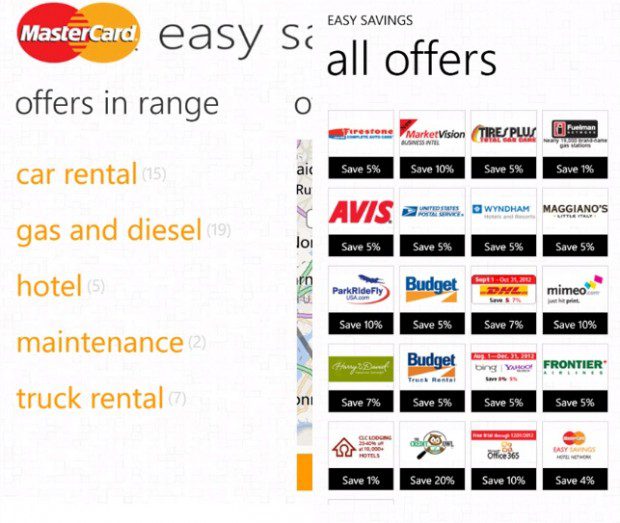 MasterCard Easy Savings app allows you to find nearby participating merchants to earn savings. You can use your eligible MasterCard small business credit, prepaid or debit card that is enrolled in the Program on qualifying purchases. Rebates on these purchases will be automatically applied to your monthly card statement.
FEATURES:
View nearby offers based on your current location in radar, map and/or list view
View offers from Program merchants
Get complete offer details, information about the merchant, terms and conditions, and driving directions
View list of all Program offers, including merchants with online only offers
Search merchant offers by address
Filter merchant offer categories to limit search results
Add merchant offers and locations to a favorites list and these offers are just a "touch" away.
Download it for free from Windows Phone Store here.  You can sign up for Easy Savings program at MasterCard's website at www.mastercardeasysavings.com.
via: Mobility Digest