Snape.com, the Russian website that seems to be able to get their hands on hardware well before everyone else, has been keeping a close eye on the progress of the Sony Ericsson Xperia X1. They have now put up an early review of the device, and make a good case for why waiting for the X1 versus jumping on the now available HTC Touch Pro is the right thing to do.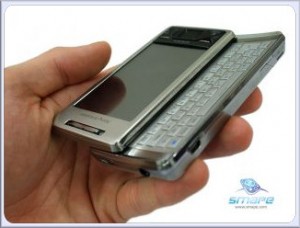 In a massive article they make a case that it's only in the quality of the keyboard and the user appeal of touchflo3d that the Touch Pro exceeds the SE X1, while they find the screen, build quality and materials, 3.5 mm headphone jack and improved camera otherwise significantly superior.
I've embeded 2 videos, but please click through to read the rest of this comprehensive article to no doubt help you make the difficult decision between the SE X1 and Touch Pro yourself.
[flv:http://img.smape.com/images/review/Video/x1_2.flv 480 360]
[flv:http://img.smape.com/images/review/Video/x1.flv 480 360]