Marvel's Guardians of the Galaxy movie will be hitting theatres soon, and the movie tie-in game has also now hit the app stores.
Join Star-Lord, Rocket, Groot, Gamora and Drax; the Guardians of the Galaxy, in a fight to recover the five pieces of The Universal Weapon before it falls into the hands of the villainous Ronan the Accuser.
The game features: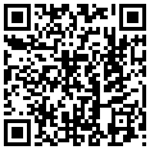 Unlock, upgrade and control 25 characters from the Guardians of the Galaxy universe.
Travel the Galaxy and battle through more than 60 levels of real-time, gesture-based combat in Story Mode.
Story and Arena Modes! Progress through the story and defeat villains in Story Mode then switch up your GOTG team and recruit additional heroes and villains for survival in Arena Mode.
Customize your team with the Guardians and their Allies. Recruit heroes, level up their skills, and then outfit them for battle using unique item buffs and the mysterious Iso-8.
Unlock combo moves and unleash crushing attacks from powerful pairs like Rocket and Groot or Drax and Gamora!
Go head to head with a roster of Guardian of the Galaxy villains like Korath, Nebula, and Ronan!
Download now and play in your choice of English, Chinese, French, German, Italian, Japanese, Korean, Portuguese, Russian, or Spanish
No In-App Purchases and no Internet connection required to play!
The game, which is a rather expensive $4.99 without a free trial, can be found in the Windows Phone Store here.
See the video trailer after the break.