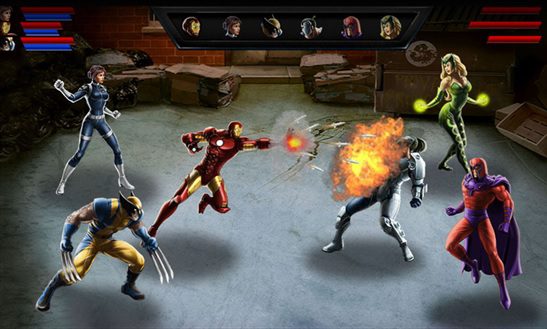 Marvel Entertainment's Avengers Alliance is now available for download from Windows Phone Store for free. You require 1GB of RAM to enjoy this game. I found the game buggy and the performance was poor. You can give it a try if you are a Marvel fan.
Game Description:
Team up with the Avengers, Spider-Man, and the X-Men, as you begin your mission as an agent of S.H.I.E.L.D. Harness the power of ISO-8 before Dr. Doom, Loki, and the world's most powerful villains beat you to it. Recruit your favorite Marvel Heroes like Thor, Iron Man, Captain America and The Hulk, gear up and Assemble in this new game!

Current Marvel: Avengers Alliance Players – this game is a stand-alone app. Game play and stats are not linked with the Facebook, Android or iOS versions.

FEATURES:
– Stunning graphics and special FX.
– Team up with 20+ Marvel Heroes including the Avengers, Wolverine and the X-Men, the Fantastic Four, and more!
– 450+ battles including Boss and Epic Boss battles.
– 60+ missions and hundreds of quests.
– Over 400 in-game items.
– Customizable agent and hero stats.
– Player VS Player (PVP) mode
– Special Operations (Spec Ops) mode
Download it here from Windows Phone Store.
via: WPC