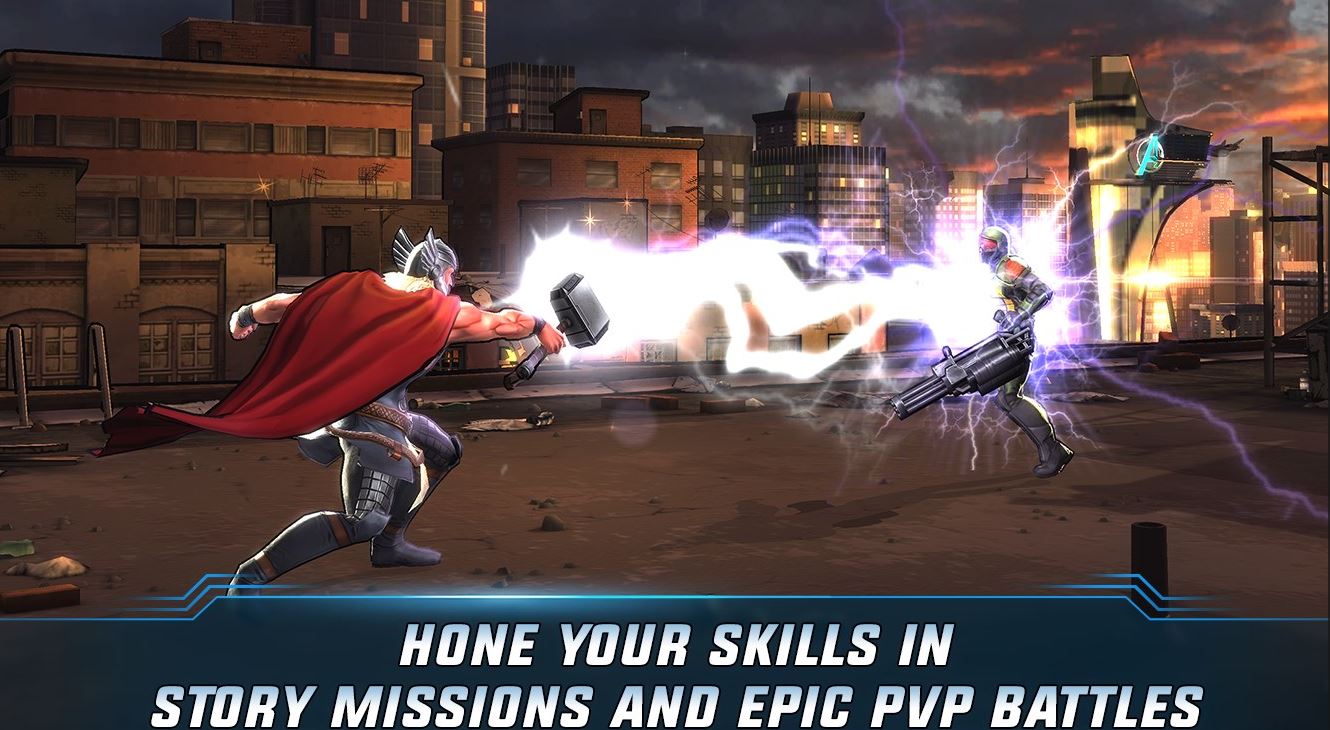 The sequel to Marvel: Avengers Alliance, Marvel: Avengers Alliance 2 is now available for download on Windows Store. Just like Marvel: Avengers Alliance, this new game also offers robust mobile gaming experience, greater customization, and amazing high quality visuals.
Assemble a team with the Avengers, Daredevil, Guardians of the Galaxy, Spider-Man, and other Super Heroes to battle Ultron, Baron Strucker, and more epic Super Villains! A mysterious series of galactic collisions, known as Incursions, threaten the fate of Earth. You must use the powerful energy of Iso-8 to stop the destruction of every universe. Team up with friends and other players from around the globe to face deadly foes and prevail.
Features:
• Assemble the ultimate team to defeat notorious Super Villains

• Strategize and defeat evil forces in epic 3-on-3 combat

• Level-up and customize Super Heroes

• Collect and equip unique abilities for each Super Hero

• Take on dozens of replayable missions

• Win bonus rewards for completing Daily Operations

• Get powerful rewards in PVP tournaments

• Team up with friends' Super Heroes to conquer missions
Download it from Windows Store using the below link.
Developer: Marvel Entertainment