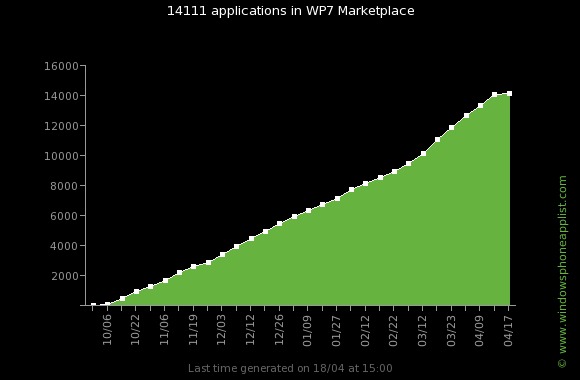 10 days ago the Windows Phone 7 Marketplace hit 13,000, and now another 10 days later it has crossed the 14,000 mark, seemingly settling for the moment into 3000 new apps per month.
Those concerned about the spam eBook category will be pleased to know it is still less than 9% of the market.
Eager to keep the apps flowing, Microsoft has extended their $99 developer rebate for registered Windows Phone 7 developers who paid the $99 registration fee and have successfully published 2 apps in Marketplace to June 30th.
The offer is unfortunately only open to US developers. Read their full terms and conditions here.