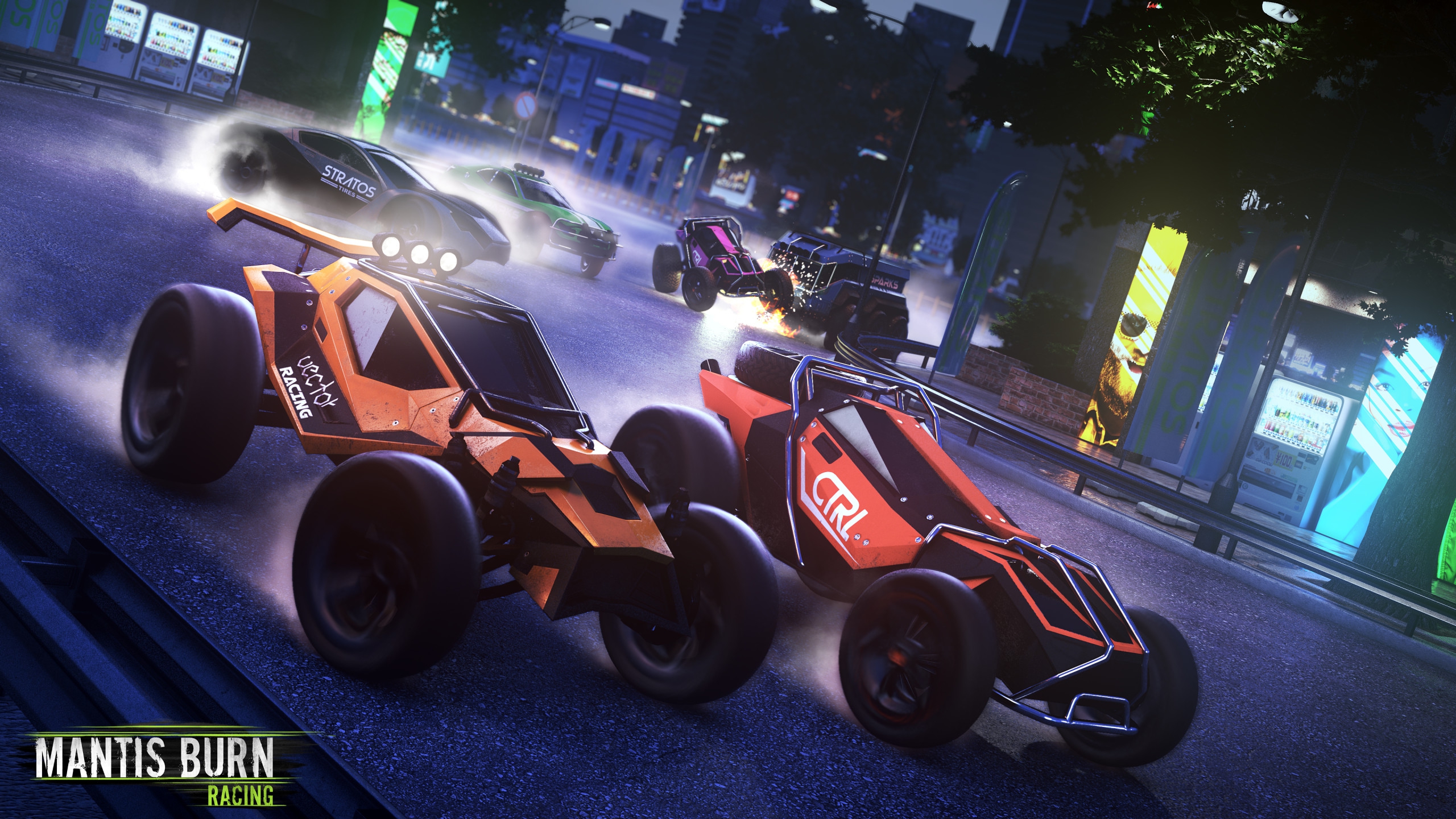 VooFoo Studios, developer of Mantis Burn Racing, is bring the game to Xbox One and PS4 "sometime in 2016". The game is a return to classic top-down arcade style racing and is in Early Access on Steam to serve as a beta test for the developer.
Mark Williams, leader of the development team, stated the goal with Mantis Burn Racing is to take that genre of top-down racer into the next generation while maintaining the perspective and uniqueness of the style of game. Mantis Burn Racing is where fast-paced bumper-to-bumper racing combines with intuitive, tactile gameplay and stunning visuals in one of the best-looking and immersive top-down racers around.
Drive incredible built-for-racing vehicles across highly detailed, visually stunning tracks in high-risk, high-speed races where winning is everything. Prove your skills in an extensive career mode and take on friends with 4 player local split-screen racing and online modes for up to 8 players in 'one-more-go' style competitive racing. With in-depth customization options providing players with deep tactical choices and excellent replayability, this is racing at its rawest and most exciting!
Check out the trailer below.
Mantis Burn Racing Announce Trailer