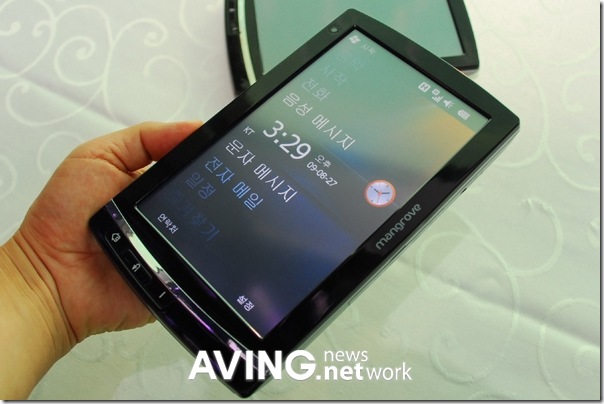 There are some who can never have a big enough screen on their smartphone, and then there are a small but vocal minority who are protesting the burgeoning sizes of today's most attractive Windows Mobile smartphones.
Well, the first group is either going to be very ecstatic or realize their are limits to their lust, and the second may just have an apoplectic fit.
The C-motech Mangrove is a 7 inch Windows Mobile 6.5 Smartphone/MID powered by the powerful Snapdragon CPU that features the usual range of WIFI, 3G and potentially WIMAX, and also features 2 USB ports for your mouse and keyboard, and of course a microSD card slot.
C-Motech chose Windows Mobile as the OS for the MID as it wanted to optimize for battery life, but I must say, the OS looks pretty excellent on such a large screen.
Click for larger versions
Read more here. 
Via Engadget and JKMobile.com