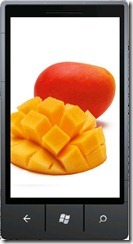 Paul Laberge from Microsoft Canada has posted about Mango going RTM and what it means for customers and developers.
Noting that the OS has been sent to OEMs to test and prepare their phones and also to carriers to certify for general distribution, he goes on to say that:
We are working very hard with both our OEM and carrier partners to make sure that Mango is available to consumers quickly and so far everything is very much on schedule so I'm pretty confident that anyone that wants Mango on their phone will be able to get it in a very reasonable timeframe.

For those of you wondering when Mango will officially launch, there is no one answer as we will be launching Mango via the carriers and each carrier will have its own timeline … Â The general target we are all looking at globally, however, is later in the 2011 calendar year.
While a "target date" is less than inspiring terminology, and it is unfortunate that there will not be a worldwide simultaneous release, we are confident that the roll out will proceed better for Mango than for NoDo, and at least users who are desperate for the OS can hack it onto their phones quite easily right now.
Read more at MSDN here.