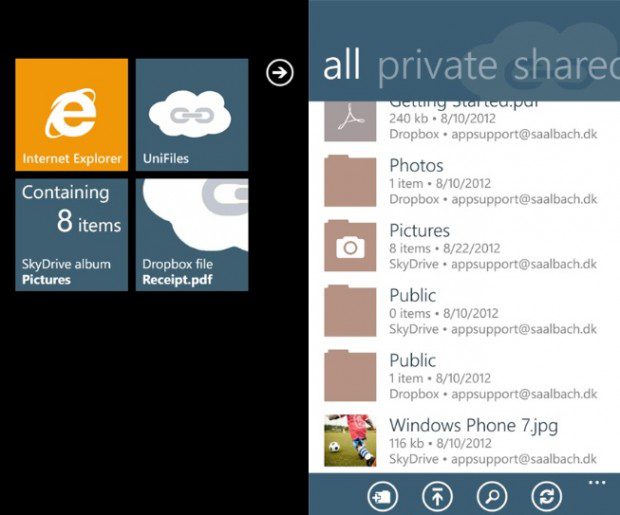 UniFiles app for Windows Phone brings your cloud storage services to one place.  So you can browse and manage your files in the cloud using this single app. Currently SkyDrive and Dropbox services are supported, with more services coming soon.
Features:
• Multi account support.
• Supports Dropbox and SkyDrive.
• Unified view or seperate views for each drive.
• Copy or move files within a drive or across drives.
• Upload or download supported file types.
• Share files and folder easily in emails, text messages or through social media.
• Pin drives, folders and files to the start screen for fast access.
• Live tiles show updated status.
• Cached index enables fast search, also on SkyDrive.
Download it here from Windows Phone Store.