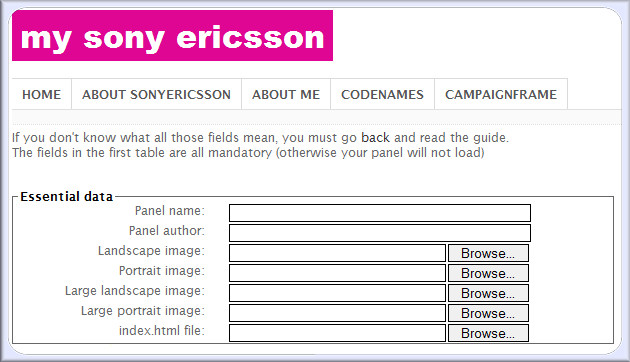 Talking about more 3rd party panels, the owner of the mysonyericsson blog has become frustrated with how difficult it is to make the same, and has simplified the process greatly. Now just about anyone can make an HTML-based Xperia panel and after uploading the files to the blog, get delivered a .cab file ready to install to your device or distribute further.
The service comes with a tutorial which explains the process in pretty simple terms, and it seems just about anyone who can throw up a blog page can do a panel (even I made a Google search panel for myself 😀 )
Read more at the mysonyericsson blog and try it for yourself.
via WMExperts.com