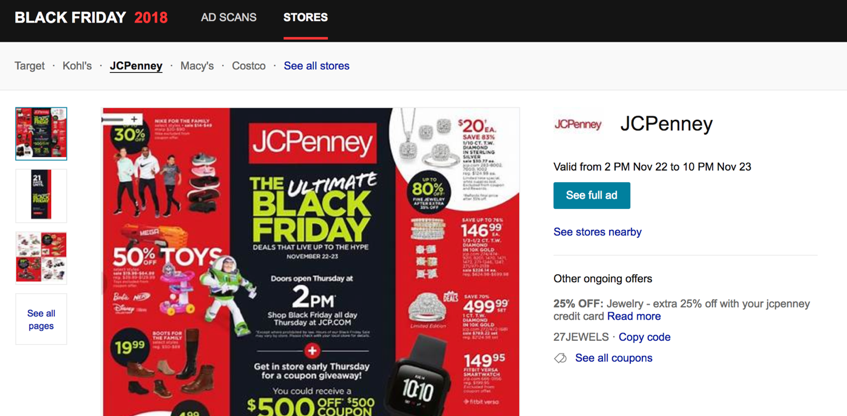 To make your holiday shopping easier, Microsoft is using AI to deliver an updated shopping experience that will offer results that are both relevant and organized.
Bing now offers browsable Black Friday infographics, organized and categorized for shopping convenience. You can also search Bing's repository for a specific store to find the best deals on the products you are looking for, and Bing automatically extracts deals from the flyer image. Bing will also display information such as how long an offer lasts, nearby stores, and other ongoing promotions.
Bing is also making it easier to make decisions on smartphone purchases. For example, when you search for "iPhone x vs Samsung galaxy s9", Bing will now display information from authoritative sources such as ratings, expert reviews, and product highlights to accurately compare these product models that's easy to digest.
Bing team is hoping that these features will help you in making the most efficient purchasing decision.
Source: Bing