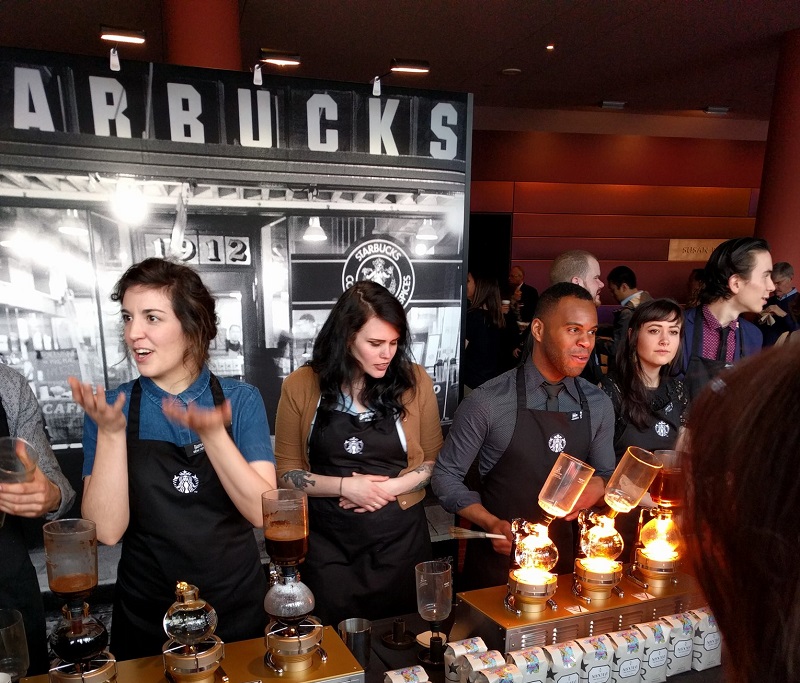 The newest generation of iPhones was announced 2 days ago, with Apple doing its usual job of selling 2-year-old technology as the greatest innovation in the world.
That is of course always frustrating to those who know better, but there is at least one reason many Lumia owners should be happy for the new iPhone 8 and iPhone X.
The iPhone 8 introduces a new feature for the series – support for wireless charging, and rather unexpectedly it will support the same Qi standard as many Lumia handsets use.
Practically this means many more Qi chargers will be released soon, but more importantly, we will see these chargers embedded in many more places.
One of those places is Starbucks, who did, in fact, have wireless chargers, but using a competing (and we assume now very dead) PMA standard. Powermat who owns the technology will be remotely updating these chargers to support Qi, which would mean the last Lumia 950 and even HP Elite X3 owners will soon be able to grab some electrons with their daily cuppa.
Now back to laughing about the unibrow….