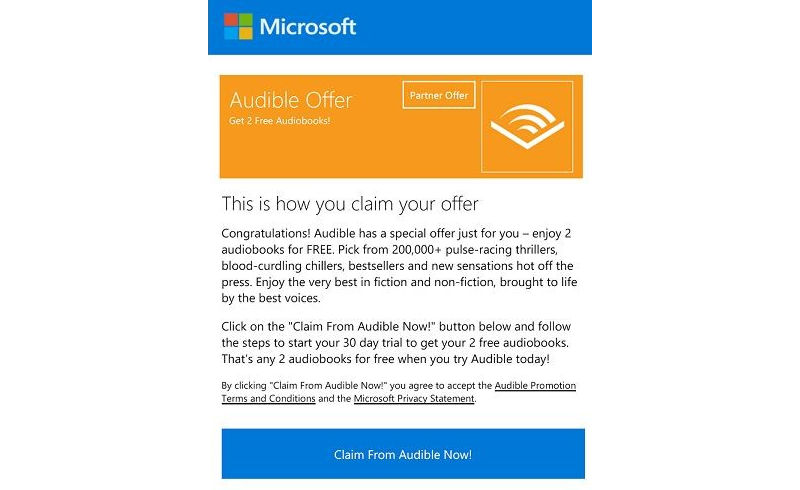 It seems Microsoft is working on getting more value from their Lumia owners with its latest Lumia Offers offering.
Lumia Offers is now offering 2 free Audible Audiobooks if you sign up for a 1 month free trail for the Audible subscription service.
The offer is 1 more than trailists usually get, offering increased value for Lumia owners, but we do wonder of Microsoft is not getting a kickback from Audible for new subscribers, and if this means that Microsoft is now looking to make money from their Windows Phone users rather than serving their needs.
The Lumia Offers app can be found in the Store here.
Developer: Microsoft Mobile