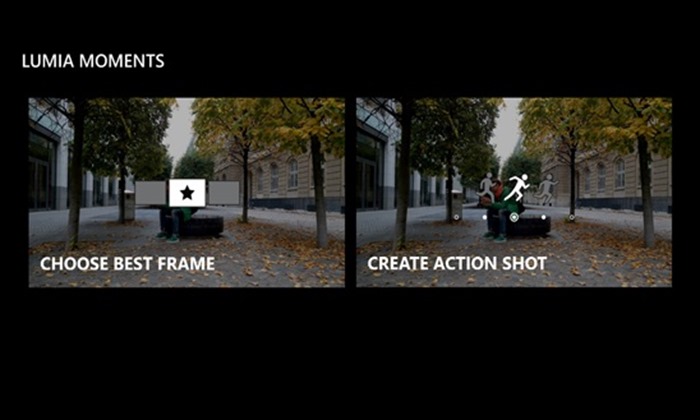 Lumia Moments app just got updated to v2015.227.934.3065 in Windows Phone Store. This is minor update with only bug fixes.
With Lumia Moments you can extract great action shots from your videos or 4K Moment shots on your Lumia (or full HD shots on the Lumia 830).

Use Best Frame to find pictures and save them as Living Images, then see them brought to life in the camera roll or Lumia Storyteller. Action Shot lets you add a strobe effect to show action or add blur to emphasize motion.
The app can be found in the Windows Phone Store here.