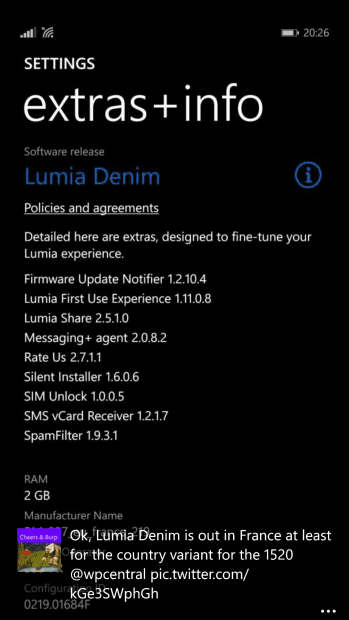 On Twitter user @buster47 has reported that Lumia Denim is now rolling out to Lumia 1520 CV devices in France.
On my German Lumia 1520 with Country Variant nothing yet arrived, and also Microsoft's availability page is still on Cyan, but it has always been that it gets updated a few hours after the rollout. It would only make sense if the update rolled out to the Windows Phone phablet today as it is already available for the 930, which is not that different from the 1520.
Anyhow, take this news with a big spoon of salt. How about you, do you have Lumia Denim on your Lumia 1520?