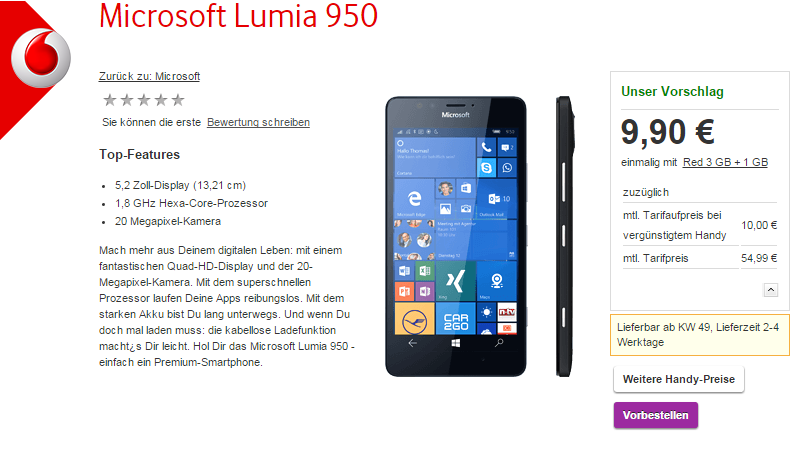 Despite impending shortages in USA the Lumia 950 and Lumia 950 XL is rolling out around the world, with pre-orders now opening on Vodafone Germany.
Buying the devices from the carrier offer the opportunity to secure the handset subsidized or on terms, with the device available from 9.90 Euro per month.
The devices are expected to be available from Week 49 ie November 30th and does not appear to come with the Continuum Dock, though it is likely buyers will still be able to claim the accessory via the Lumia Offers app.
The Vodafone Lumia 950 can be seen here and the Lumia 950 XL can be seen here.