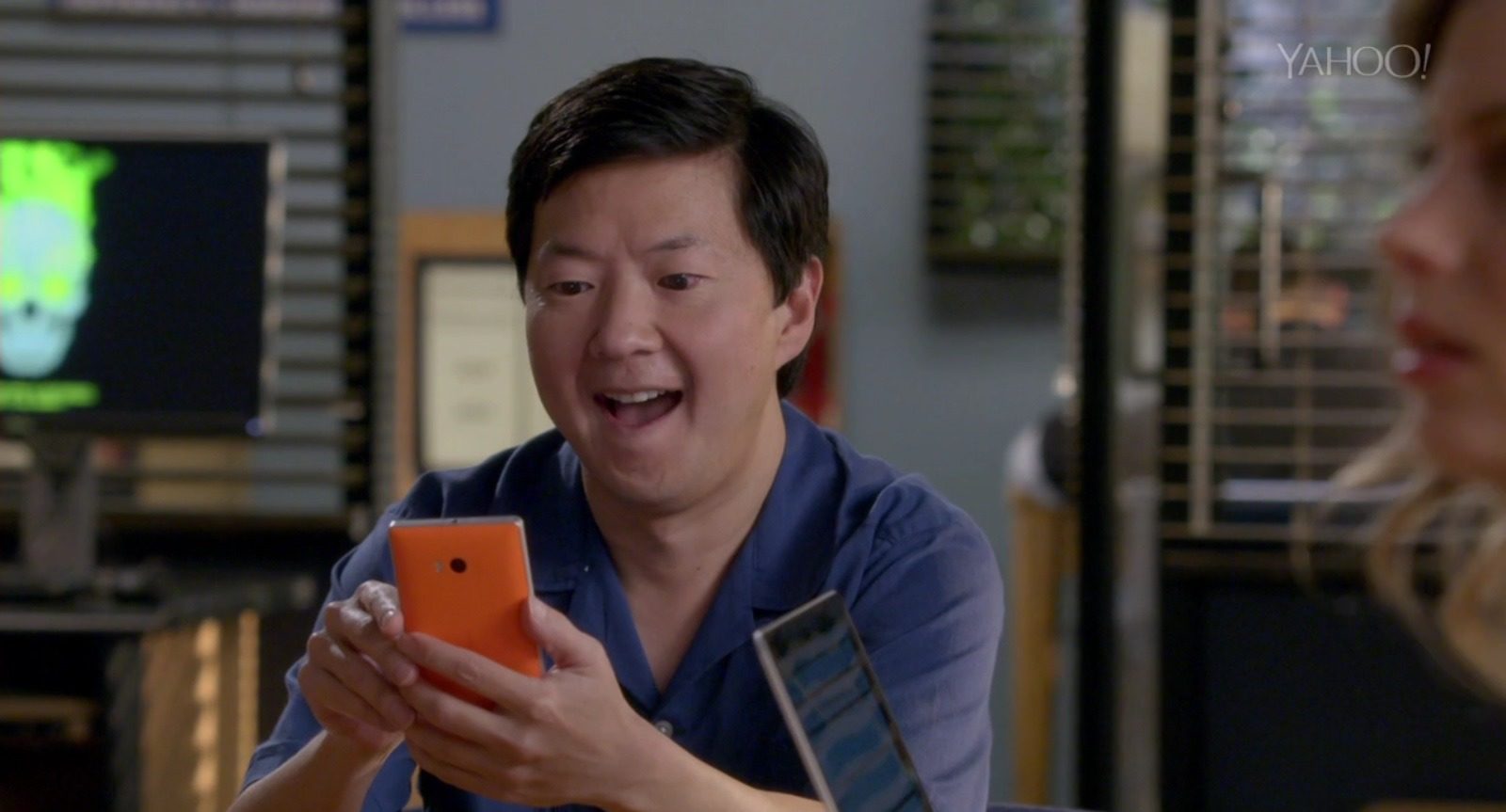 Given Windows Phone's relatively low market share, we are fans of product placement as a way to raise the profile of phones running Windows Phone, and we know Microsoft is too.
That means we often see handsets show up in movies, music videos and TV.
The latest appearance, reports WPArea.de, is in the hands of Benjamin Chang (Ken Jeong) in the 6th episode of Community, called Basic Email Security, where Benjamin is using an orange Lumia to read some leaked emails.
Interestingly the rest of the group have iPhones, suggesting I think the message than Windows Phones are more secure.
Those in the US can see the episode at Yahoo here.