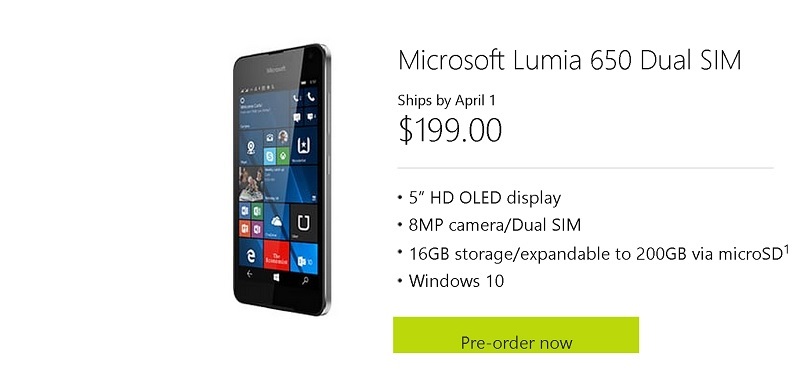 You can now pre-order Microsoft's latest "affordable flagship", the Lumia 650 in USA and Canada, with delivery set for the 1st April.
In USA the device will set you back $199 while in Canada it will retail for $199 CAD. The device features a 5 inch 720P screen, 8 megapixel camera and 16 GB storage, with the only weakness being the Snapdragon 210 processor, which nevertheless is about as fast as the Snapdragon 400 processor in the Lumia 640.
Read our full Lumia 650 review here and pre-order in USA here and Canada here.