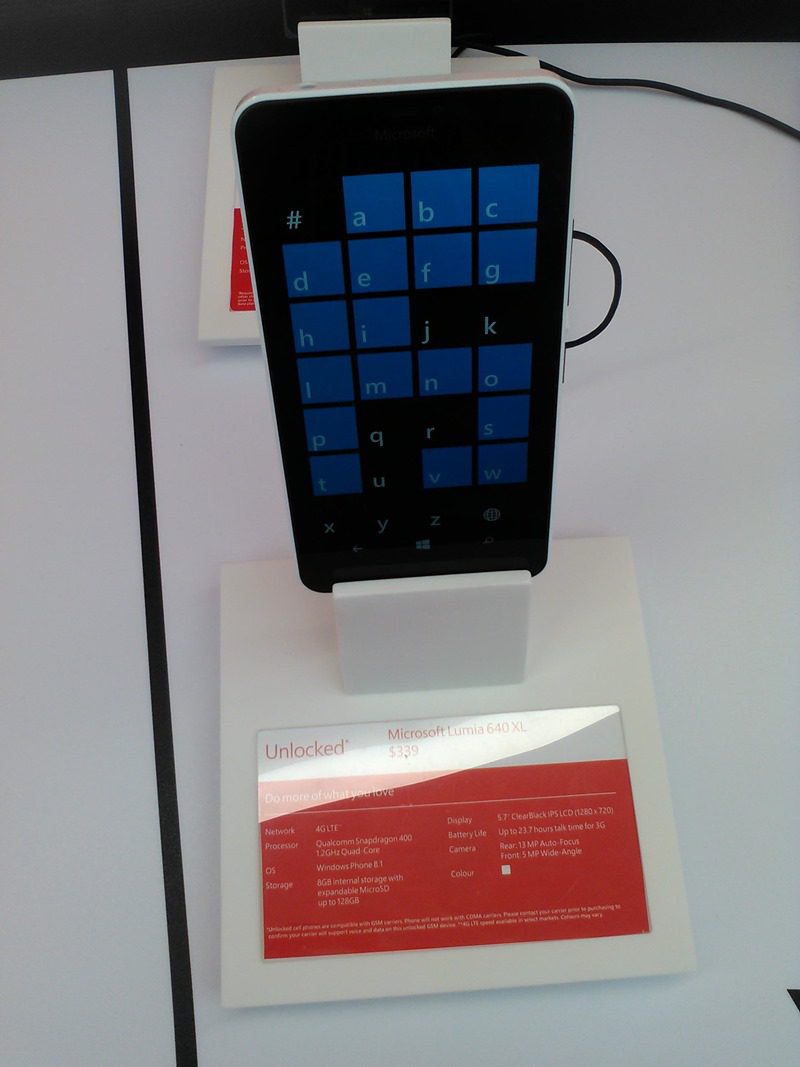 Its only a 2 weeks ago that Microsoft Canada teased the Lumia 640 for the region. Now a Windows Phone fan has already spotted the handset on the shelves at a Microsoft Store at the West Edmonton Mall in Canada.
The handset will be retailing for CAN $339 unlocked and features the same great specs for the price, including its very good 13 megapixel camera and large 5.7 inch HD screen.
Speaking to Microsoft Canada support, the handset is not officially on sale in the region yet, and they did not have a date for its availability yet.
Read our full review here, and pop on over the West Edmonton to get a hands-on with the device.
Via